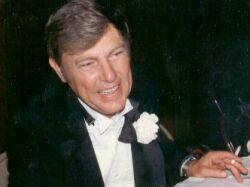 All rights reserved


Last Update: July 17, 2011

To return to the "Genealogy in St. Louis" Web Site click here.



George W. McQuillen History
Born: October 1856 -- Where: Indiana (Location unknown) -- Died: St Louis, MO 1903 or 1902 Buried: unknown location, suspected in St Louis. Family buried at Calvary Cemetery, two infants, wife, two adult sons and one adult daughter.
George W. McQuillen married Sinie Ellen Byrne in St Louis, MO January 29, 1885. They were married by Justice of the Peace Patrick Sheehan. They were living at 1511 Ridgley St. (According to marriage Lic.)
The 1900 census gives Sinie as being born in Tennessee. This census show's the name being spelled: MCGILLEN (Incorrect spelling). This census also says that George's parents were born in: Father--Ireland, Mother--Indiana. It gives no names. (Soundex card)
The 1880 census show's Sinie's whole family in Tennessee. Her name was spelled "Sinia."Here is the break down: Robert C. Byrne age, 44 (Father); Sarah F. Byrne age, 34 (Mother); Sinia age, 14 (daughter); Olive age, 12 (daughter); William age, 10 (son); Clinton age, 7 (son); Samuel D. age, 3 (son); Florence age, 1 (daughter); Sarah age, 77 (Mother of Robert C.) Born: 1803 in North Carolina.
The 1860 census has two McQuillens that come from Ireland. One of them could possibly be George's father. He was William McQuillen. On the South 1860 Index for Indiana, there is a William McQuilquin shown in Vigo County, Sugar Creek TWP. This could possibly be the father of George.
St Louis Street Directories George and Sinie can be traced by these directories from 1885 through 1902. In 1902 George shows as head of the household but then in 1903 Sinie shows as "Wid. of George W." They were living at 1442 N. 11th St.
Burials at Calvary Cemetery - St Louis
McQuillen(d) George W. -- Age, 0 Burial: Jan 18, 1889. Same grave with: (And two McCarthy's) McQuillen Infant of G.W. -- Age, 0 Burial: May 28, 1897. Next four are buried in different grave but all together. Sinie McQuillen -- Age, 59 Burial: Feb 26, 1925. Henry James McQuillen -- Age, 38 Burial: April 30, 1932. William Patrick McQuillen - Age, 74 Burial: Sept 17, 1969; Mary C. Wagner -- Age 93, Burial: Dec 17, 1979. Children of George W. and Sinie E. McQuillen Mary Cora -- Born: Nov 1885, Died: Dec 1979 (Married: Wagner); George W. Jr - Born: Jan 1889, Died: Jan 1889 (Infancy); Florence -- Born: Nov 1889 (Unfound) (Married: Hildreth); More Children George and Sinie Edna -- Born: Nov 1891, Died: Jan 1980 (Married: Ellman); Henry James - Born: Aug 1894, Died: April 1932; William Patrick (Bow Wow) -- Born: Sept 1895, Died: Sept 1969; Infant of G.W. - Born: May 1897, Died: May 1897 (Infancy).
Henry James McQuillen was my Grandfather. William Patrick McQuillen was his brother, nicknamed, Bow Wow.
Page 2
I am Jim Brasher, born in St Louis in 1935 when my parents were living on N. Market street, "smack dab in the middle of the Kerry Patch."
For those of you who don't know what the Kerry Patch was, it was the earliest Irish neighborhood in St Louis. My claim to fame is that I'm not only Irish but English too.
My Irish ancestors might not have been invited to very many dinner parties of the 1800s, in fact I'm not sure if they were ever invited to a weenie roast. If they were ever invited to a weenie roast I'm sure they left the weenie and drank the rest of the beer.
While I have been researching this part of my tree I have not found one single item to brag about. To illustrate, I am going to start this Saga with the following story.
Mabel Vie was my grandmother and one of the strongest willed, loving, caring, kindest, generous, industrious people I have ever met in my life. She was also only four feet ten inches tall and perfectly described by the old saying, "Big things come in small packages." I never met anyone in my lifetime who was not better off for having met her. She was patriotic, a loving sibling, mother, grandmother, aunt and wife. But having said all this, she was human and prone to mistakes where husbands were concerned. Mabel's choices were not the best, but then neither were her daughter's.
Mabel was the mother of a single child by her first husband, Henry James McQuillen, the worst husband of three. This drunken Irishman was finally shot in the chest and killed in an alley in North St Louis near 13th and Cass in 1932 when my mother, Margaret Florence McQuillen, was only 17 years old.
Mabel told people many times her one regret in life was that she could have only one child because her delivery was so difficult. This one child was Mabel's crowning Jewel in her life and she dearly loved this daughter. This daughter, in later life, became my and my siblings mother. This daughter also became one of Mabel's biggest thorns in the side of life. But Mabel survived and her love never wavered. This little dynamo never gave in to the ups and downs of life because she knew that God loved her and there was no discussion beyond that point. Yes, Mabel was religious to the point of making two knot headed grandsons very uncomfortable in their teen years. She finished what our mother had started with me and my brother Gary. That was; a religious foundation that Gary and I have been stuck with most of our lives. We KNOW there is a GOD but sometimes fail to admit it. (However, there were times when we almost slipped the loop.) Mabel loved people and almost everyone that came in contact with her loved her back.
Mabel Vie - Victim of the Railroad Tracks
Mabel Vie was born, January 1, 1891 in St Louis, Missouri to Harrison Alfred and Mary Dunn Vie. Harrison and Mary came to this country in 1870, the year they were married in Kingston Upon Hull, England at St Luke's Church. I believe it was Harrison's intent to go into the Yeast sales business with his older brother William who had come to America a year or two earlier. Their father, William Vie, was a Yeast merchant in England when they moved to St Louis and what better place than St Louis to extend the family business with all of it's breweries. But it was not to be a successful enterprise. Eventually William and Harrison became green grocer merchants at the Old French Market in South St Louis near Soulard Market near Broadway and Park.
All in all Mabel led a quiet wonder filled life that was safe and kind until the year 1914 when she met and married her first of three husbands, Henry James McQuillen, a mean, drunken, heavy handed, horrible Irishman. This drunken fool was the brother of one of St Louis's biggest gangsters, William Patrick "Bow Wow" McQuillen. News papers of the period credit him with bank robbery, dope running, gambling, kidnapping, bootlegging, and other nefarious activities too numerous to mention. I'm sure had he remained alive Henry would have held the same gangster status as his brother Bow Wow. But as was mentioned earlier, Henry was shot in an alley in 1932.
It was in 1915 when Florence, Henry and Mabel's daughter, was six moths old that Henry decided to get rid of Mabel once and for all. Mabel told the story this way:
Henry had been drinking this particular day and came home in a mean and confrontational mood. When Mabel had the audacity to answer him back Henry grabbed her by the arm and promptly hauled her down to the railroad tracks along the Mississippi River where he tied her to the rails and took off. When Mabel saw that he meant to leave her there she started to scream and struggle, to no avail. Then she started to feel the tracks vibrate and knew there was a train approaching, which sent her into more violent struggles. Then she saw the train coming around the bend and knew she was doomed. I'm sure at this point is when she began to pray. As the train got closer she accepted her fate and her struggles ceased.
Page 3
But this was not to be the end of Mabel Vie. All of a sudden a hobo appeared from out of nowhere and began untying her, but the train came closer and closer. Finally just as the train was about to run over her the man reached down and pulled her back to safety.
When she asked the man how he had found her he told her that he had been camped down the tracks in a hobo jungle when he heard this kitten crying and had decided to ignore it. When the kitten continued to cry he decided to go see what was the matter with it. That was when, "In Shock," he discovered Mabel trussed up on the tracks. He said he wasn't sure if he could make it in time but he had to try. They both agreed that it was a near thing. After she finished untying herself she turned to thank her savior but he was gone. To her dying day she never knew where he went. "Poof and he was gone," were her words. Through out my life time I never knew of a time that Mabel turned a hungry hobo from her door unfed, no matter how dirty or scruffy they looked. She would let them chop wood for her stoves if they volunteered, but it was never a requirement for the food.
The above incident must have occurred in July of 1915 because Florence was a baby of six months. Needless to say, Mabel never returned to Henry's house but instead we find her living with a baby at her sister Bertha's home. Mabel did not divorce Henry that year either, in fact it took her five years to work up the courage. I believe it was 1919 when she met her second husband to be.
She filed divorce papers in 1919 and went through many months of trying to run the scoundrel down to serve him with papers but never caught him. Henry was just too slippery. Finally, the first part of 1920 Mabel's divorce became final five years after Henry, in a drunken rage, tied Mabel to the railroad tracks.
Page 4
The Beginning Of The Saint Louis McQuillens

It all started October 1856 in a small town somewhere in Indiana with the birth of George W. McQuillen, the patriarch of my McQuillen family. I doubt the world shook or the moon turned blue and I would guess that not very many neighbors took note of the happy event. Little did they know the impact this event was to have on the peace loving citizens of St Louis in the 1800s and well into the 1900s.
My family Irishmen were raucous, uneducated, hard drinking, Shanty Irish. They were the type of family that would go to the movies to see John Wayne and root for the Indians or root for any African that tossed a spear at Tarzan. I think they might have been the first patrons at the theater to be thrown out for ripping holes in the seats that always seemed to end up under my back pocket when I went to the movies later in life.
I wish I could say that I have discovered George W.'s trail down through his trip to Missouri, but it wouldn't be true. I finally found his first tracks through his marriage to Sinie Byrne on January 29, 1885. Their marriage license, which I discovered at City Hall, reads like a novel to me, the gr-grandson. A typical Irish novel with hardship, depravation, hope and impatience.
Both George and Sinie were Catholic; but getting married in the church was just too hard and time consuming for this couple to waste precious time away from the marriage bed. Their solution was to run down town and get married by justice of the peace, Patrick Sheehan. It has been reported in family lore that January 29, 1885 was a bright sunny day and all was well with the newly weds. So off they went to their reception at their new home address, 1511 Ridgley St, after the ceremony. By all reports it was a fun filled get together and highly successful with all the normal puking and fist fights and bright hopes for the future.
Fifteen Eleven Ridgley was not the most exclusive part of town in 1885, in fact you might even say it wasn't the second most exclusive part of town either. It was almost directly under the fourteenth street viaduct directly behind Keil Auditorium.
What makes this address especially interesting to me is that growing up in the late forties and fifties, I must have passed this address forty seven thousand five hundred times without a clue that my gr-grand parents were living there almost a hundred years prior to my passage. Today this address doesn't exist, it is now a dirt parking lot for various places of business. But in 1885 it was probably the most active address in the whole neighborhood. The reason this was such an active address is because George and Sinie's front door opened directly onto the railroad tracks. I would guess that the newly weds learned how to sleep through earth quakes, tornados, and other cataclysmic events while living here.
I grew up in the Clinton Peabody projects in the forties and fifties and could hear those trains from our upstairs bedroom and to me they were rather loud when I couldn't fall asleep at night, so I wonder what it was like for Sinie and George in 1885.
I better take time here to explain what it was like living in the projects for me. The projects were built for the families of service men who were serving overseas during world war two. My family was lucky to qualify for an apartment when in 1944 my dad was inducted into the army. We moved into them in 1945 just prior to the end of the war, shortly after my younger brother, Gary, was born. This period of my life was an exciting fun filled adventure that still keeps my love for travel active and well.
Page 5
What young boy of the time, in St Louis, didn't get on a street car or bus and travel to the end of the line in Kirkwood or, Lemay, or Baden or get the transfer and end up in some unknown neighborhood that was almost as exotic as traveling to the Swedish Alps. And the Mississippi River; who could resist it? The elevators and escalators down town were also a special delight to a bunch of adventurous boys.
Then when you throw in the camaraderie of always being able to find at least one friend when you were ready to travel, you have a fun filled adventurous life. Petty tiffs were just that, "Petty." No one really had time to be mad for any length of time, there were just too many important things to get done. Movies, bowling, dancing at the Casa Loma ballroom, shows at the Fox theater when Ray Anthony came to town and convincing the door manager at the GARRICK burlesque theater, at sixteen years old that, " oh yes we are eighteen." All very important things to accomplish. Who had time to get into too much trouble? But being a lot Irish, I somehow managed to have my share of misadventures too. Yes indeed, yesterday's Clinton Peabody Projects were nothing at all like today's CP Projects.
But this is not my story, this story belongs to the first St Louis McQuillens who lived on the other side of the tracks.
Back in 1885 we find our fun loving McQuillen couple, Sinie and George, getting ready for their first happy event with the arrival of their first baby. This baby made it under the gun with time to spare by being born in November and was the first of seven to round out the family. However, only five of George and Sinie's children were to survive. Two infant sons were to die in infancy and three girls and two boys were to go on in life. The remaining two sons were to become my grandfather, Henry James, and my grand uncle, William Patrick "Bow Wow," McQuillen. All three of the McQuillen girls went on in later life to marry and raise rather small families, but then so did the two boys.
Mary Cora b: Nov 1885, had no children. Florence b: Nov 1889, had one son. Edna b: Nov 1891, had two sons. Henry b: Aug 1894, had one daughter (My mother). William b: Sep 1896, had one son.
As you can see our fun loving couple were starting to get very frisky in the winter and early spring months, assuming all the births were on schedule.
The biggest disappointment in my genealogy search for my ancestors, concerns my aunt Edna who I and my siblings knew as we were growing up. What we didn't know was that she was our grandfather's sister.
My mother, Margaret Florence McQuillen Brasher, never but never talked about any relationship to the McQuillens. She always felt that to know her father's side of the family was certain to be the cause of my brother and me to be swallowed up by the St Louis under world. She finally told me this, just a year or two before her death in 1995.
I digress again; back to the story of aunt Edna. Edna was Fat and somewhat adverse to baths, but she was a loving family oriented woman who dearly loved her sons, grand children, nephews and nieces. Whenever I would see her coming I would scoot out the back door because I knew the first thing I was in line for was a big hug and a kiss. Many were the times that Margaret chewed me out for ducking aunt Edna. I learned later in life that my brother Gary learned how to duck too when he saw Edna coming. He too learned early that once Edna sat down and got comfortable it was OK to come home and be safe from these very heavy and unwanted hugs and kisses because once she sat down she couldn't get back up very easily. And yet for all this discomfort, Gary and I still loved Aunt Edna. She was kind to us and always brought some kind of a treat when she came visiting and never failed to tell us what beautiful boys we were. This was still not enough to get a voluntary hug or a kiss. One day I walked in on Margaret and Edna's discussion about the family and thought I heard her say that we were part Italian, but that was not what she said and it wasn't until the year 2001 that I finally figured what she had said. I went through most of my life thinking I was part Italian, only to discover I had no Italian blood at all. This is what led to my biggest disappointment. I hated giving up my Italian blood because everyone knows how the great Mobsters were from Sicily.
What Edna had said was, "That damn Dago is taking advantage of my son." It was in 2001 that I discovered who that damn "Dago" was. It was her daughter in law who had married her oldest son. The way I found out was when I found her grandson living out in Maplewood and called him and he told me that his mother and grand mother didn't get along because "grandma always called his mother, that Dago." He also told me that his mother and sister didn't want to talk to any McQuillens either. So as of this writing I am still waiting to talk to Edna's part of the tree. Her son Vincent died in 1996.
Page 6
Vincent's death is typical in my genealogical searches because it seems I'm always a day late or a dollar short. The same thing happened while searching for uncle Bow Wow McQuillen. I found him living in Valley Park according to a news clipping from the fifties which sent me searching the street directories for the sixties where he suddenly disappeared. When I checked the SS death index, sure enough there he was, dead September of 1969.
It was in 2001 that on a trip to St Louis I went looking for his last address and found that it was now the Valley Park landfill. The way I connected the landfill to Bow was a little strange. I was about ready to give up searching for the address when I decided to stop in a truck stop out there for a cup of coffee and started talking to one of the attendants who told me he had no idea where Fern Glen Road was. He suggested that I should go over to the fire station and ask someone over there where it was. So off I went looking for the Fire House. When I got there I found a young guy in his thirties who helped me find the exact spot on their street map. It suddenly dawned on him that, "Hey, are you young Bow Wow McQuillen Junior's cousin?" I hurriedly assured him I was. And the rest is history. He sent me over to young Billy's wife who owns a beauty shop and low and behold I finally found a living connection to the McQuillens.
What else I found about that address was that it had been a resort on the Meramec River that Bow had built way back in the thirties and has quite a colorful past. It was his sanctuary when things got too hot for him in St Louis when he and Henry lived at 1304 Cass Ave.
I also found that Bow's wife, Pat, had died just three months before I found that address and young Bow.
I digress again and apologize for my exuberance. I am way ahead of the story at this point.
After the birth of Sinie and George's final child, the infant who died in 1897, we can begin tracking them through the street directories of St Louis and always somewhere near the Kerry Patch. The 1900 census shows the family living on Howard Street and two years later shows them living at 1442 N. 11th Street. Then the 1903 city directory shows Sinie living at 1442 11th Street as the widow of George W. This has got to mean that George went to meet his maker in 1902. By this time Henry and Bow would have been eight and six years old.
Today 1442 N. 11th Street is a grassed over vacant lot directly east of the old Cass Bank building at the corner of 12th and Cass which is now the Greyhound bus station.
The next significant date in our story is 1909 when Bow Wow was just thirteen years old.
I'm sure everyone has heard the old saying, "The rich get richer and the poor get poorer." Well, in this year of 1909, Bow Wow and a friend set out to level the playing field a little by breaking and entering into a closed business one night which promptly earned them room and board at the Missouri State reform school for boys in Booneville, Missouri for the following year. But Bow's relief at being turned loose in 1910 was to be very short lived. Six months after being returned to the arms of his loving mother in St Louis he was again caught in someone else's business one night and promptly returned to The Booneville reformatory for two more glorious years of free room and board. Family lore has it that he didn't have it so bad up there because he was learning more and more about becoming a master hoodlum for his permanent profession in later life.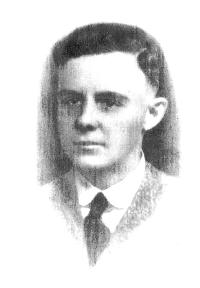 Bow Wow McQuillen
Page 7
From The Post Dispatch Dated: September 17, 1969
W.P. McQuillen Funeral Held Funeral Services for William P. (Bow Wow) McQuillen, one time part owner of the old Mounds Country Club, an elaborate gambling Casino on Collinsville Road in the late 1920s and early 30s, were held today at St Patrick's Catholic Church, Sixth and Biddle Streets. Burial was in Calvary Cemetery. Mr. McQuillen, 75 years old, died Monday at St. John's Mercy hospital of a heart attack. He had been in ill health for a year. He lived at Fern Glen Acres in Ballwin and at 1304 Cass avenue. In Previous years he had operated a service station at the Cass avenue address. Surviving are his wife, Mrs. Pat McQuillen; a son, W.P. McQuillen JR and two sisters, Mrs. Edna E_ _ _ _ _ of Maplewood, and Mrs. Cora Wagner, Aurora, Ill.- -This news clip was not an obituary even though it reads like one. It was placed in one of the paper's columns because it was news worthy for the time. Our miscreant, Bow, was surely newsworthy and like all things McQuillen it is loaded with irony. For instance:
Bow died at St John's Mercy hospital: my brother had his arteries cleared at the same hospital 33 years later and didn't even know uncle Bow existed; and Gary still needs by pass surgery in his legs.
There were three partners in the Mounds club. 1. Harry Murdock--former roadhouse operator and twice convicted bootlegger.2. Frank Waller--East St Louis bookmaker.3. William (Bow Wow) McQuillen--East side gangster. The irony here is that everyone knew that Bow was a bootlegger but I can't find any Police records to prove it. (And I tried.)To finally get rid of me at the STL police records office I was finally told that: "Everyone knows how corrupt the St Louis police were back in the fifties." (Name of person making comment with held.) It was at this point I remembered that Bow had a cousin from the Byrne side of the tree who was a rather famous detective on the force. And now I'm almost certain where the records went.Frank Waller was not to remain a partner for too long but there is no indication of where he went or when.I mentioned earlier that Bow escaped to his resort out on the Meramec River when things got too hot for him in St Louis. The opposite holds true for him when things got too hot for him out there and he would promptly repair to his house on Cass Ave. Bow was living on Cass in 1930 and he kept that place until his death in 1969. (It was part of his estate.)
This address on Cass was certainly a filling station but it was also something else. It was a speakeasy and a suspected narcotics Distribution point. It was also the location of my grandfather's death. (Henry James McQuillen.) I should mention here that Henry went through life as Harry McQuillen, probably an alias, until his death, by gun shot in the chest in 1932. It is a fact that Henry ran the business on Cass, because I'm sure Bow was too busy elsewhere. It seems very strange to me that I can't find any news clippings on Henry's death, but to this point I haven't.
The final point of Irony I'll make is this: Bow lived to be 75 years old but every one else around him seems to have been dropping like flies.
Under the heading of "Relatives," I should make note that there are two remaining sources and they are, Bow's son and a younger sister in law who I am in contact with.Bow's sister in law is past 75 years old and his son just turned 40 this year. These two folks I will be drawing on for stories as the have heard and seen many things.
My mother, if she were alive today, would be 87 years old with a forty year old first cousin, but she died in 1995 the same year I had my triple by pass. Her uncle Bow was sixty-six when his son was born. Bow Junior says he remembers visiting the house on Cass Ave when he was a very little boy. Bow died when Bow Jr was seven years old. A question that plague's me today is: How could a father and son be so different? Young Bill is nothing like his father. He is not brash or loud, HE IS REASONABLY honest, he will tell you straight out that he is not interested in doing anything illegal, he is industrious to a fault, he is informative and sharing with the family pictures and information, taller than his father by a whole bunch, also reasonably smart in business and well thought of in the community where he lives.
Page 8
After Bow was released from his second stay with the state at Boonville, sometime in 1912, he faded from sight, quietly but actively. Bow became an ice cream merchant with a soda fountain. It has not been established just exactly where the location of this ice cream parlor was, but it can be safely assumed that it was somewhere very close to the Kerry Patch. Through out Bow's life he could always be traced back to the Patch. Because juvenile records are closed it has been impossible to find dates for him until he reached twenty one in 1917. In 1917 fate took a strange turn for the McQuillen boys, Henry James and Bow Wow. They were separated again when Uncle Sam stepped in and told Henry, "We want You." Henry decided, "Hey, if they want me here I come."Henry's main worry, when he received his notice to serve was, "Why do I need basic training, there won't be any of those @#$%@ Huns left by the time I get over there."And being Irish Henry made sure he had many adoring fans to hear his concerns. He told the milkman, the grocer, the beat cop, and all the neighbors and Henry felt he was doing his duty. Then the day came to be outfitted and Henry hopped aboard the bus for Jefferson Barracks. The first thing Henry received was a bright and sparkling brand new uniform to show all the folks at home what a real hero looked like. Then the army made a great mistake. They sent Henry home in his brand new uniform for two weeks prior to basic training. This suited Henry just fine because he knew the crowds would be there to welcome him home. He must have got home just a little later than he had hoped, Nobody was waiting for him,
Finally he decided the only place they could be is down at Tommy Hughes Saloon and off he went for his adoration. When our hero arrived sure enough there were all his buddies and neighbors and what a generous mood everyone was in.
I'm taking a little side trip here for a note. Since Craig Kilby has been doing a story on the Dix family the name Tommy Hughes has been bothering me. I believe this Hughes may belong some how to him but I haven't been able to prove it yet. I know that someone in the Dix family married a Hughes. I just don't know who.
Henry was happy and all the world was good. Henry had two glorious weeks to bask in the spotlight of being a First Class Hero on the international stage of life. By all accounts those two weeks must have been the biggest street party the Patch had ever seen. He was invited to everyone's home, he had a free beer everywhere he went, he got away with pinching a few bottoms and low and behold, someone insisted he have a picture taken in his brand new uniform. (I have this Picture and plan to use it in this book.) But all good things must end. At the end of two weeks he was bewildered to find that they wanted him to go back to Jefferson Barracks before he was done partying. The solution to his discomfort was simple, he would stay just one more day for a final farewell. After this farewell he knew he couldn't stay longer, so off his buddies went to the bus stop and poured Henry on the bus.
My Grandfather - Henry James McQuillen - 1918
I was in the army too in the fifties and I know what it was like to have to go back before you're ready, but Henry especially wasn't ready and told a very rude sergeant upon arrival at Jeff Barracks to shut up and let him get to bed.
After Henry got out of the guard house he started thinking that if these people couldn't take a joke, then maybe this wasn't the life he wanted to lead. It can only be speculated what happened beyond this point in Henry's army career. His world war one Service record reads: McQuillen, Henry - Race "W" - 1442 No. 11th Street - St Louis, MO - Inducted at: Jeff Barracks - on 5/23/1917 - Co G 34 Infantry To Discharge: Dec 3, 1917 Honorably Discharged?: "N"
That "N" above speaks volumes about Henry's success during his army career, not even the army could accept the changes Henry was interested in making in army procedures. The dates say something too; in July of 1917 the first Americans arrived in France and the US Army was not discharging anyone, so it must be assumed that Henry's name is scratched in the walls of the Jefferson Barracks stockade somewhere, prior to December 3, 1917.
This was the meatball that tied my little granny, Mabel, to the railroad tracks in 1915. This is also the man who disappears in 1932.
Knowing Henry he must have returned home way after the sun went down because no one ever saw Henry's bright, sparkling new uniform ever again.
Page 9
Nineteen eighteen and 1919 were rather quiet years for the McQuillen boys but somehow or the other William Patrick McQuillen becomes the proprietor of the "High and Biddle Street Saloon." What happened to the ice cream business? I have no idea, in fact, I can't find the address of his new saloon either. The closest I can come is at the corner of 11th and Market. In 2001 on a trip to St Louis, I looked for 11th and Biddle and could only find the freeway at that spot.
Then things started heating up for Henry when Mabel met her second knight in Shining armor in the guise of William Riley Graham, another one of those silver tongued Irishmen who had a taste for the old, Demon Run. By this time Mabel figured that she had had enough of Henry and decided to divorce him and filed the papers in the early part of 1919.
Henry was not only a loud mouth he was crafty. The paper work I have on the divorce spans an area of Southern Illinois to St Genevieve County, Mo back up to St Louis and then over to East St Louis. As I mentioned earlier Henry and Bow had three sisters and in 1919 one sister lived in St Genevieve and one lived in Southern Illinois. Sheriff J. S. Roberts chased him all over the country side trying to serve Henry those papers. Getting toward the end of 1919 the Sheriffs frustration starts showing when he turns in a report written on the back of a blank check he must have had in his pocket that reads: Sheriff City of St Louis In McQuillen vs McQuillen, cause No. 23514 you have an alias for Defendant Henry J. McQuillen. We cannot find where he lives but he hangs outnear 11th and Cass. He is well known to the Police and I think the officers of the Carr Street Station can point him out. (Then he signs.) J.S. Roberts
Had I been around I could have told sheriff Roberts that Henry was living at 1442 N. 11th Street with his mother, brother and a couple of sisters. And would have too.
As you can see Henry was crafty as a fox. But he wasn't quite crafty enough because in 1920 Mabel became a free woman and was able to marry her second Knight, Sir William Riley Graham. Of course it must be reported too, that Henry was a bit shy on his child support. But Mabel being Mabel she simply went to work at Brown's shoe factory and took care of her baby daughter very well. Who needed a drunken misfit like Henry James McQuillen? Poor Mabel's shame at being a divorced woman was to plague her for the rest of her life. You just did not divorce in 1920, but you did not throw yourself in front of a moving train either or get hit by another drunken fool of an Irishman.
AND THE SHERIFF NEVER CAUGHT THAT SLY FOX HENRY JAMES EITHER. In fact sheriff Roberts wouldn't have been able to pick Henry out of a line-up had he been able to find him. He never even caught a glimpse of Henry.
Evidently Graham knew the McQuillen boys from having lived in the Kerry Patch himself and decided the only way to gain peace from them was to move Mabel and her five year old daughter, Florence, to Granite City. Graham, Mabel and five year old Florence, moved into a house they had bought, but later lost when the depression hit in 1929. But alas, there was to be no peace for the Grahams because Bow became a partner in the Mounds Country Club Casino on Collinsville Road just eight or ten blocks from their home in 1928.
I think this story might illustrate what Mabel and Graham faced. My mother Florence once slipped up in front of me when I was about ten years old by mentioning that some gangsters used to visit their home in Granite City when she was a little girl. Under questioning she finally told me this:
"Those guys used to come to our house and would think it was funny to give a six year old girl a big gun to play with around the house. Mom hated that but I would laugh because Mom got so upset and would chase them away. I didn't like those heavy things but Mom was very funny." Keep in mind too that Mabel was a woman who stood four feet ten inches tall and would not have backed off from a bear. That was the same little dynamo that ran two knot headed grand sons through confirmation classes in the Lutheran Church. (Two years of study for each grandson.)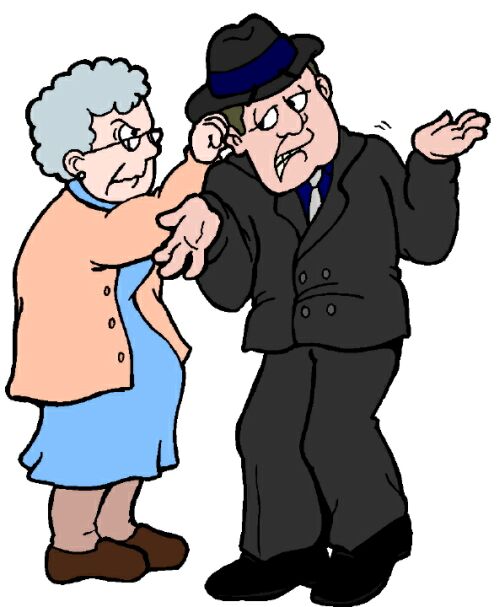 What my mother Florence never told me was those gangsters must have been Bow Wow and Henry with some of their friends.
Page 10
Some Back Ground On The Early St Louis Gangs.
I need to start off by saying that there is so much information on the early gangs that most of what I have must be condensed.
Back in the early 1900s our city was not exactly a law abiding community with many civic groups or reading societies meeting faithfully every Wednesday evening around a flickering fireside. No indeed, our city was a raucous, noisy, interesting, exciting place to live. Our citizens were kind, helpful, caring and generous human beings and always it seemed, mischievous and ready for a laugh at any moment.
The day of June 30, 1919 gave our ancestors the biggest laugh our City had ever had. That was the day that the 18th amendment to the constitution was enacted when all the saloons were closed at midnight and St Louis became as dry as the Gobi Desert.Gobi Desert? Who would have believed that description of St Louis, The FBI? Never. There were many tears that day when St Louis marked the funeral of old John Barleycorn and laid him to rest. But not to worry, there were folks living in St Louis at the time who knew how to bring peace and succor to this fun loving community. Prohibition was to begin June 30, 1919 and end December 5, 1932. Thirteen and a half glorious years of prosperity those playful Irishmen from the Patch gave us; thirteen and a half years of prosperity for them, not necessarily St Louis, and our forefathers didn't seem to mind. And at the end we were to see real fountains of tears coming from our favorite bootleggers. After all, they were staunchly doing their duty by providing a service the whole community needed.
They came in such strange sounding groups with such names as:
1. The Green Ones--Greenhorns who just got off the boat from Sicily.
2. The Pillow Gang--Because Their leader Fresina needed a pillow after getting shot in the back pocket.
3. Egan's Rats--This one began as a political club.
4. The Hogan Gang--Hogan was a cop's son and later became a Missouri State Representative in 1916. (Scary isn't it?)
5. The Cuckoo Gang.-- The most vicious bunch of killer nuts the world has ever seen.When this bunch of Nuts finally took up residence in East St Louis, John Dillinger remarked that he avoided East St Louis because these guys were truly Cuckoos. Later Gangs were:
6. Buster Wortman
7. The Leisures
8. The Giordanos
9. The Vitales
Al Capone used the name Al Brown when he came for visits to St Louis, BEFORE, checking into the old Jefferson hotel down on 12th Street. And he made many, many trips to St Louis during his attempts to take over southern Illinois from the Shelton brothers and Charlie Birger. Charlie and the Shelton brothers ran East St Louis at this time with iron fists.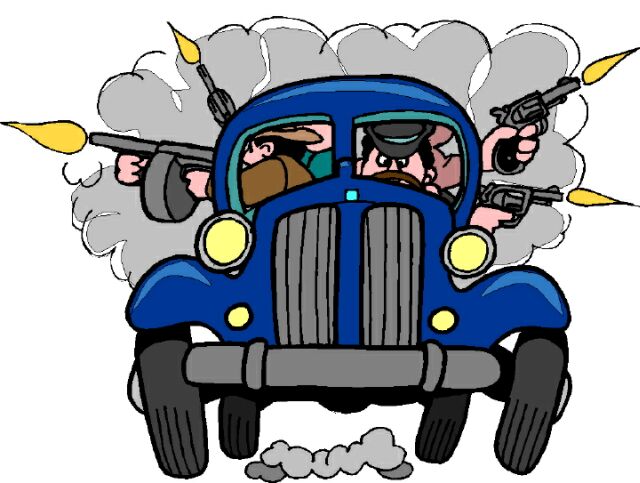 Page 11
Al found that there were some pretty rough boys in St Louis back in the early 1900s and also found that he wasn't the man to do the job. He once made the comment to a friend that those guys in St Louis are "Cuckoo." And the name stuck because the boys liked the name so much they started using it themselves. This bunch of murderous psychopathic killers were to hang on in St Louis for decades until 1971 when the last of this fun loving group went to meet his maker after being killed in a car bomb explosion on I-55 in south county St Louis. Who you ask was this last cuckoo gunman? Why none other than Jimmy Michaels who owned the Trade Winds Lounge on Chouteau Avenue directly across the street from the Clinton Peabody Projects. And believe you me, this was not a rough place. Not one time in my life did I ever witness a fight any where near that bar. However, I saw a beaut up the street near the Merry Widow theater in 1954 one night. But never ever near Jimmy's Bar.
Jimmy didn't run the bar, his sister Sadie did and she was a beautiful woman, as was her daughter. I met her son when I was ten years old and we became friends. Sonny Fahey was shy, soft spoken, kind, sharing and as good an athlete as we always thought we were. Many happy days were spent on an athletic field playing baseball, cork ball, bottle caps, ledge ball at Holy Angels, basketball and football, with Sonny and another well known name, Richard Leisure. Both guys were pretty much the same. Their deaths sadden me the way they both were Killed. Richard by a drunken hill-billy who had a girlfriend and Sonny by a car bomb.
It should be noted that the second to the last member of our fun loving Cuckoos died in September 1969 and lies at rest with his mother, brother and oldest sister Mary at Calvary Cemetery. You ask again who this was? Why none other than the shy, retiring, ever popular, William Patrick (Bow Wow) McQuillen.
I have read some authors accounts about the Kansas City mob, of this time period, who claim that KC over shadowed St Louis, but for pure, raw boned meanness, the St Louis boys held their own. This may have been because St Louis had no single big name gangster but, given time the name, "Tommy Hayes" might have been the star of the St Louis underworld.
Tommy Hayes was not your typical St Louis gangster. Tommy had been born in an affluent neighbor hood out in Wellston in 1898 and came from a family who didn't have many wants in life. In 1925 Tommy was released from prison after serving three years for a mail robbery over in Wood River, Illinois. He never smoked or drank and worked out regularly to keep his body in tip top shape. I have found nothing about his love life so it must be assumed that Tommy was just too busy for the girlies or perhaps they just didn't like him even though his pictures would be described as "Handsome." His police record started in 1913 at age 15 and in the 1920s he decided he was ready for the big time when he joined in some fun and frolic with the Cuckoos. This bunch of misfits were just what fit Tommy Hayes like a glove, he had found his niche in life. Bow and Tommy must have missed each other in reform school because Tommy didn't arrive until the following year after Uncle Bow's release. But, Wow, did they make up for lost time when they finally did connect.
Jack the Ripper? Tommy killed many-many more and like Jack was never caught by the law, or I should say, never went to jail for any of his murders. A couple of notable hits he was credited with were; James Russo the brother of mob boss, Willie Russo and for the murder of the Giannola gang's top gun, Mike the Chink Longo. This should impress everyone as these were two very tough cookies. This part of the Russo war came to an end, finally, in 1928 when our boys in blue escorted the remaining Russo brothers and their families, to Union station and wishing them a Bon voyage, happily waved them out of town so that they would remain alive to enjoy some of the fruits on their labor in a different local more suited for their type of labors. Yes indeed, Tommy was one "Mean" Dude.
One thing to remember here, is that back in those days not only the gangsters of note came from the Kerry Patch, so did our very affable policemen with names like: Dolan, Byrne(another relative later to become Burns), O'Malley, Hughes, Sheehan, O'Reilley, Lowery, Murphy and Hogan to name just a few. But it wasn't only the decade of the twenties that St Louis became suspicious of their boys in blue, the fifties were rather interesting, as were the seventies, just not as forgiving.
Not everyone agrees where the boundaries of the Kerry Patch lie, but I agree with almost everyone who has defined them as contained in an area between; 18th Street to the West, the River to the East, Market to the South and St Louis Avenue to the North. I know that I have broadened this area somewhat but it is almost impossible to say that The folks in the Kerry Patch would stay confined in one particular spot. I ask, how in the world do you contain a hard headed Irishman?
Page 12
In the 1920s a tough cop by the name of, Lieutenant Duley McDonald, appeared and thought it would be a very good idea if, Dinty Colbeck and Willie Egan would repair to West St Louis County with their boisterous band of knights errant. So off they went to 9470 Olive where they decided to convert a very large house into a roadside clubhouse and den of thieves they dubbed the Maxwellton Club. They also took over the old Maxwellton Race Track at the corner of The Rock Road and Pennsylvania; a horse and motorcycle oval. They were such an exuberant fun loving bunch of psychopaths. They were shocked to discover that the neighbors got very annoyed with them over their little game of "Race around the Track." This game was so much fun; with the added thrill of shooting at tin cans and old tires, rats and the concrete seats of the grandstands, who could be bothered with a few bullets that strayed, after all they weren't trying to kill anyone.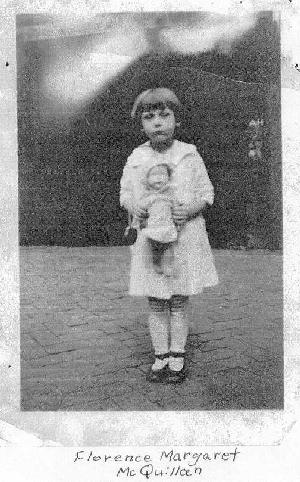 But alas, their fun was to vanish just a short year later when the Hogan boys blew up their dearly loved club house in August of 1923 and it later became Laurel Hill Cemetery. In the two years following the destruction of the Egan Rats Clubhouse, it was estimated that there were over Twenty rival gang murders in St Louis. There were also a couple of innocent by standers who were shot and killed who Jellyroll Hogan dismissed as being caused by, "Boyish spirits."
Somewhere back in this era a Mob snitch appeared by the name of Ray Renard who claimed that the Egans were guilty of 23 robberies from 1919 to 1924--including a $99, 000 robbery of a Tower Grove Bank messenger in April of 1922. Renard estimated that the Egan Rats had grossed $44, 685, 770 plus change.
I can't remember the year that Al Capone was sent to the Federal Prison in Atlanta, but while he was serving his time, one of our own St Louis boys was sent to join him and to keep him company, in the form of our own, Dinty Colbeck. It was here that I believe that Al Started coveting what the Shelton Brothers had in Southern Illinois. Dinty must have painted some mighty vivid word pictures. Dinty only served sixteen years for his sins but it must have been enough to become fast friends with old scar face because it turned out that they were cellmates.
This was the time period when our own St Louis boy, Willie Heeny, stepped up to the plate and took over for Al Capone as boss of Chicago. I wish I could tell you more about Will Heeny but I don't dare.
As an Irish friend of mine was growing up in St Louis and came to the age of questioning her surroundings she would take her questions to her lovely mother. With her questions of Who, what, when, how come and why, her mother learned early in HER life that the simplest explanation to any question was. . ." Now Peggy, You Know, . . . God was an Irishman."
I love this story and it still makes me laugh two years after first hearing it.
Another story that tickles me comes from another well known figure in the Genealogy area in St Louis, our own Bill Buchholz. He tells this:
Eveline Cassidy and Frank DeLonjay were married Jan 11, 1903 at City Hall one cold day in St Louis. Grandpa Frank DeLonjay was, according to all his children, a Hard Shell Baptist. Bill later found this as not being the total truth; Grandpa Frank was actually baptized in the Catholic Church as an infant, but the family was not what one would call practicing "Catholics or Baptists."
According to Bill's Mom, who was born in 1912, Grandma was a strong Catholic and would have to sneak all the children out of the house and take them up to the local Catholic Parish for Baptism. Later in the day when Grandpa got home, he always seemed to know and would ask where she had been. Not being one to lie she would tell him she had the newest baby baptized. And then the battle began, he would start one of his tirades and poor granny spent an unbearable period of time listening to him ranting and raving, he had a tremendous temper.
Bill's Mom would often tell stories about the local priest who would come to their home to visit, when they lived on the second floor over the Hogan Brothers Saloon. After many times of being physically ejected this young priest finally returned our miscreant grandfather to his proper place in the Catholic Church.
Around 1920 Grandpa DeLonjay was elected Secretary Treasurer of the Roofer's Union, a position he held until 1955 when he passed away. One night Frank was going home and had just stepped off the street car when he heard foot steps behind him. When he turned around he discovered two rather large thugs following him. They had seen him carrying a brief case of papers and decided to rob him, to their surprise they later discovered it was Franks homework and of no value to them. These thugs were Irish and were not about to give up on their new friend Frank so they decided to rob him three more nights in a row. Well now, when the Hogan boys heard about these two thugs trying to rob their upstairs neighbor, something had to be done. The solution to this problem was simple, they sent two of their boys to escort Frank home every evening and see him safely upstairs to his loving wife and children.
Oh my, 1920 was an interesting year. Bill's grandmother would tell this story; she and other neighborhood ladies, loved their windows, it seemed there was something always going on near or around the tavern. The gangs would start shooting up and down the street and all the women would be hanging onto the window sill to watch and holding on for dear life, with apparently no fear of being shot. They didn't want to miss a thing, they knew bootlegging was afoot and they could always count on the Hogan gang for a very entertaining and lively afternoon or evening, why, "What the heck," this was better than watching a Rudolph Valentino movie down at the Fox theater.
I don't know why but I have no trouble seeing these lovely ladies squealing with delight with all this commotion going on.
I have been reading a book written by Frank McCourt in my spare time that is biographical and tells about the hardships of growing up in Ireland during the forties, the name of the book is, "Angela's Ashes." In this book there is a perfect description of the Irish spirit and pride no matter how tough times get.
The main character has been sitting under the neighbors window listening to a Shakespeare play on her radio when he is noticed and invited into the neighbors home so that he can hear the story unfold better. He is about twelve years old. The dialog goes:
I want to live in America where everyone has a lavatory.And Mrs Purcell says, Do you know what, Frankie?What, Mrs Purcell?That Shakespeare is that good, he must have been an Irishman.
Page 13
When Dinty was released from Federal prison in Atlanta he decided to take back what he felt was his. To his surprise he found everything had moved to the East side. He began by trying to muscle in on the gambling on the East side and of course Bow Wow McQuillen and his partner, Harry Murdock, would not have liked that, they just did not need any partners. One night in February of 1943 he was coming back to St Louis across the McKinley bridge when a large touring car pulled up along side him at Ninth and Destrehan and that was the end of poor Dinty Colbeck, the one time leader of the Egan Rats. The funeral was held at St Catherine's.
As I've said before, there were two fun loving groups of folks that went merrily along their way in gangsterdom in St Louis back in the twenties; the Italians and the Irish. And there were two distinct areas called: "The Kerry Patch" and "Little Italy." These two frolicsome areas butted right up against each other and met at eighth and Carr which is where the New TWA dome sits today. There were no fences defining the boundaries but each were clearly defined and no single wayfarer would venture into the others camp.
Ah Yes, the aroma of pizza and pasta mingling with the fragrance of corned beef and cabbage must have been a special delight. Probably something Akin to a mixture of Monsanto Chemical Company, Pevely Dairy, and The Wonder Bread Bakery.
Combine these two neighborhoods and you get names like: "Jelly Roll" Hogan, "Dinty" Colbeck, "Chippy" Robinson, "Blackie" Armis, "Buster" Wortman, Willie Egan, John J. Sheahan, William Heeny (who later took over for Al Capone when he went to prison.), Max Greenberg, (Now wait just a minute, where did he come from?), John Vitale, "Shorty" Caleca, Tony Giordano, Isadore "Izzy" Londe and many more merry inhabitants of the near Northside in beautiful downtown St Louis. And here we are setting the stage for the roaring twenties and haven't even crossed the River to East St Louis yet.
There are many quotes about the Patch that I really like. Here are a few, some understated some overstated:
From a guide book of 1878 talking about the Kerry Patch: "Poor but independent folks whose chief amusements consist of punching each other's eyes. Though they spend a wretched existence within these miserable abodes, the people still talk as cheerfully and laugh as lightly as though they were dwellers in marble halls."
(I would bet my pet frog that the Snobbish idiot who wrote this failed to tell those Irishmen they were poor and lived in miserable abodes.----Jim)
Unknown: "One of it's lasting legacies is it's violence. It can't be said that the Kerry Patch was ever a calm, serene, part of the City. To the contrary, violence ranging from mob riots to relatively harmless street gang pranks dominated alike in the Patch. The Patch's reputation for fighting was such that the police nicknamed the area "The Bloody Third District."Ethan Diamond: "Frequently a policeman could do nothing to stop a fight but shed his coat, roll up his sleeves and join the brawl himself."
Unknown: "Fire companies were often the cause of many riots in The Patch with their competitive spirit to be the first company at a fire. Many the time two rival fire companies would let a fire rage out of control while they battled with fists to see which company would put the fire out. Rivalries often saw two competing companies set fires in order to provoke fights."
A Newspaper account of a riot in July 1849: "The riot of July 29, 1849, was over a fire on the Levee. A member of an opposing fire house patted a dog as it walked by and, in so doing, offended another Irishman from a different fire house. Heated words ensued and fists started to fly followed by a lusty amount of rock throwing. Irish bystanders who rushed to help took refuge in a nearby saloon and began shooting indiscriminately at both sides."Monsignor O'Toole: "Though fist fights were common, the gangs also fought with bricks that were readily available. The neighborhood residents accepted the brick fights as a matter of course. It was a familiar sound to hear the clatter of closing shutters as the bricks started to fly." An observer of the time was quoted as saying: "Many Patch kids went on to become graduates of various reform schools and the universities of San Quentin and Alcatraz." And it was true, many chose that ever lively profession, "Bootlegging."
One incident that amuses me a lot, occurred in 1900 when the Union Street Car Company went on strike and included those ever fun loving habitues of the Patch. For some reason the company couldn't get the cars to run through the Patch and decided to send a company man out on foot to check the reason. When he got to the intersection of Sixteenth and O'Fallon he discovered that those playful rascals had hung metal objects across the electrical wires and had shorted out the whole neighborhood system. When he started to remove the metal objects from the lines he soon found himself surrounded by a gleeful mob of Irishmen who promptly beat him silly. To my regret I have never heard who won that strike but I think I may have guessed the answer.
After having reread what I just wrote, I can't seem to find any overstatements.
Bootlegging played a big part with our Irish brothers and especially with a civic minded gent who was known as, "The King Of The Kerry Patch"-- Jack Sheahan. He was a man dedicated to public service and served on many boards, including The St Louis School Board from 1889 to 1897 and was board President one of those years. As a member of the Board of Police Commissioners from 1913 to 1918 he helped create a very unusual policy, at least for anyone not living in the Kerry Patch.
Page 14
Al finally came to understand that these Irishmen would never have said, "Hey, I'm sick of beer, give me a fruit juice."
The war ended in 1928 between the Green Ones and the Cuckoos just about the time that William Patrick McQuillen, Harry Murdock and Frank Waller were getting ready to open the Mounds Country Club Casino over on Collinsville Road in East St Louis. To open this club they would have had to have the permission of the Shelton brothers who pretty much ran East St Louis with another gang called the "Birger Gang."
Charlie Birger was to become a legend as the very last man to be hung in Illinois on April 19, 1928 over in Benton, Illinois, The year the Mounds club was soon to open. The sole owner of this interesting distinction was the son of Louis and Mary nee: Wielanasky Birger, born in 1880 in Guanbainy, Russia. Although, if you were to visit a Jewish Cemetery out in University City you would find the name on his headstone, Shachna Itzik Birger born 1883. Charlie had been hung for ordering the murder of Joe Adams, the mayor of West City, Illinois who was giving him an awful lot of trouble. Poor Charlie was sure surprised to discover that those folks over in Little Egypt absolutely could not take a joke.
The Shelton brothers were described this way: Carl as the brains of the gang was number One, Earl was number two, and Bernie the baby of the family, a mischievous psycho who loved beating people silly, was number three.
Not to worry about our Cuckoos though, they would soon be called into action by The Shelton brothers in their fast developing war with Charlie Birger. The war that was to give William Patrick McQuillen his new life long name, "Bow Wow." Not everyone in the family agrees with me on how he got this name so I will let the reader decide who is right.
Page 15
During this narrative remember we are reaching for the source of Bow Wow's name.
Family members say that William Patrick got the name from a little ditty he used to sing about someone's pet dog, but I say:
On The day of November 12, 1926 Charlie Birger one of Southern Illinois most notorious outlaws owned a very nice little place called, The Shady Rest Motel on old route 13 west of Harrisburg where he and his gang would take refuge from the days irritations, worries and all around upsets. It was a good place to just take off their shoes, put up their feet and lean back. It was safe too, it was a log structure with a nice basement that could easily be converted into a fortress and was a veritable arsenal that consisted of a main house, a nice stable, a warehouse for storing whiskey, and an interesting pit for fighting dogs and cocks.
And the Shady Rest was not only known for it's hospitality, it had the sole distinction of being the location of the very first Ariel attack in the United States, when on November 12th they came under attack by a barnstorming aviator and an associate of the Shelton gang.
The Shady Rest attracted a wide variety of folks, including gamblers, bootleggers and even the Sheltons. When our favorite bootleggers were running liquor from Florida to St Louis and East St Louis they would pause for a time just to say Howdy, before continuing their journey after sundown. After all, everyone knew how fussy those federal people were becoming.
What caused this rift between Charlie Birger and the shelton boys is a story that's just too long to tell, but it started after they had banded together to rid southern Illinois of the very rude Ku Klux Klan. And "Wooee" did they do some ass Whoopin. After they ran those "hooded, anemic, bare assed, vultures, clear out of the country," Charlie and the Sheltons were fast friends. But wouldn't you know it, their love affair was to be destroyed by a voluptuous young lady named, "Eve," a young lady who you would have never heard Carl Shelton say, "You know, her breasts are just too Large." Eve's story is long too, so we'll skip over it and go on to Bow Wow.
The day of November 12, 1926 blossomed into a beautiful day just made for flying and our unidentified aviator and unknown bombardier who were to make aviation history, were ready to go. Hopping into a Curtiss JN-4 "Jenny" two seater world war one bi wing training plane, our intrepid duo took off for the "Wild Blue Yonder." They were sure glad no one else wanted to come along with them because they didn't have much room left after loading the bombs, made out of sticks of dynamite, a small bottle of nitroglycerin and wrapped lovingly with a copper wire to keep everything in place.
Soon enough our flight crew reached "Fortress Shady Rest" and began tossing their armament at the entrenched Birgers. By no means was it a cake walk either because after the first bomb hit a tree over in the woods the Birger boys knew they were under attack and immediately began firing back from the ground with machine guns and rifles. While it's true that our fearless bombardier wasn't very accurate with his first bombs he scored a direct hit with his very last that was too infuriate Charlie so much he went out and bought a WW-1 combat tank for later use.
Approaching from the south for their final attack and moving into heavy ground fire, the bombardier tossed his last bomb over the side and what a glorious explosion it made. There was only one thing wrong, the bomb missed the Shady Rest and landed smack dab on the dog and cockfighting arena and killed a scruffy old eagle and Charlies favorite fighting dog.
Sometime later William Patrick McQuillen was heard to say, "Like hell that Wasn't a dangerous raid, that airplane had bullet holes all over it." However some very rude historians claimed there wasn't one single hole to be found anywhere on this mighty fine machine.
The final irony of the "First Arial Attack" was, that car the Shelton boys had given to the Aviator as part payment for his efforts, turned out to have been stolen and cost our flying friend sixty days in jail in Colorado when he tried to register it.
Now: How did William Patrick become Bow Wow? With a, Tra La La La or a big, BOOOOOOM? Remember, Bow was Irish.
Don't think we've forgotten our other protagonist either, Bow's brother Henry James, because he was finally to come out of his lair and out into the sun light.
Page 16
Nineteen twenty six was just about the same time Henry James McQuillen made a spectacular raid on Famous and Barr and followed it up with a lively little foray on Stix Baer and Fuller.
Being near Christmas time and trying to get all the last minute shopping done, Henry decided to get his last minute Christmas shoplifting over and done with once and for all. So, off he went to Famous and Barr and wouldn't you know it, one big ugly dude was standing at the door waiting for Henry. The police report I have reads, "He did wrongfully carry out of the store one Gents Satin Robe worth seven dollars fifty cents."
Damn, What a Christmas this was turning out to be, Henry thought. One week later the pressure was really on to finish the Christmas shoplifting, so Henry being a true Irishman, decided to switch his theater of operations to Stix. He figured Stix had better Christmas widow displays anyway. Henry headed for the door with his items and damn, there stood the twin brother of that big ugly rude guy over at Famous. This was just too much. Henry tried an end around play that netted no ground gain at all. When Henry came to after this skirmish he found himself in the arms of a rather large guy dressed all in blue. Hey, Henry was saved; he knew this kindly faced guy from the neighborhood. The police report read, "He did willfully and against the peace of the state try to carry off and keep items of gents clothing in the total of $17.75." Nothing was said about the fight with the store detective.
I have often wondered if grand dad was successful with his Christmas shopping, perhaps in a different location, or if he just gave up, thinking "Crime Don't Pay."What do you think?
During the years 1927 and 1928 Henry James and William Patrick McQuillen stayed busy with their very lively friends, the Cuckoos. These jolly giants of industry were on the move with their liquor business, kidnappings, robberies, murders and other nefarious activities. Henry and Bow must have been a little busier though, because they found a new business that was to get to be somewhat of a headache but would keep them busy and out of mischief for at least the next four years. And what better place to set up shop than at 1304 Cass Ave? The site of their service station and backdoor bar room.
What new business? Morphine of course. Our boys from Sicily had been making a killing on it so why not demand a piece of the action. With Henry taking care of the store, Bow was free to become more active over on the East side and on April 6, 1929 the Grand opening of the Mounds Country Club Casino opened it's doors for business.
I hate to do it but the copy I have of the Post Dispatch news story is a Full sheet and I just don't have room for everything, so I must condense. And even then it will be lengthy.
The Mounds Club was a plush emporium on Collinsville Road and was only 24 minutes from downtown St Louis. The main gambling room of the club was where society women in formal gowns and their tuxedoed escorts mixed with gamblers and underworld figures to try their luck at the gaming tables. In the Cabaret room, where top show business names of the roaring twenties distracted customers who had lost their bankrolls at the craps and roulette tables, there was an atmosphere of carefree humor, such opulence was seldom seen anywhere. The great gilt frame mirrors, crystal Chandeliers, ankle deep carpets, and rich draperies lent an atmosphere of pure luxury. The portico, under which big black limousines with liveried chauffeurs paused to disgorge wealthy customers was a delightful experience when entering the club.
The Mounds club opened with no pretense at secrecy and played host, on it's first night, to hand picked guests who were admitted only on presentation of engraved invitations. The names of the guests could be found in the St Louis social register. About 300 persons, half of them women, appeared at the opening. Some gathered in the dining room which occupied the west wing. Activities included dining, dancing, listening to cabaret entertainment, dice, faro, keno and roulette, while slot machines lined the various walls.
This club was known as the most elaborate and wide open gambling house this side of Chicago. It was patronized by society figures, solid business men, the racing fraternity, beautiful ladies of the night, prosperous bootleggers, and the cream of the St Louis/ East St Louis underworld. It also included free transportation from third and Washington in downtown St Louis.
Page 17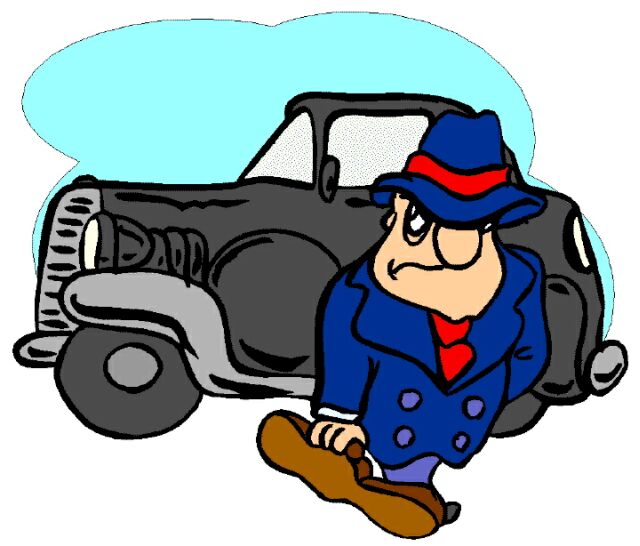 Night after night the Mounds club prospered and continued to present varied entertainment. Stars such as Sophie Tucker, Rudy Valle, Jean Harlowe, Buster Keaton and The Key Stone Cops, you name them and they were there. The food was good and patrons were happy because prices were reasonable. Management was happy too. The take was astronomical.
Incidents cropped up once in a while that were starting to mar the genteel lawlessness of the club and started to concern the citizens. One night a roulette dealer was found staggering from bullet wounds on an East St Louis Street. He died and the explanation was he died from complications of stomach trouble and had shot himself. (I'm sure he wasn't double dealing...?)
(Then the night came when it was time to pay back for past favors to the Cuckoos. And what better way to kill two birds with one stone than the following? The advertising was terrific.)
The club was held up by masked men, said to have been Cuckoo gangsters. The robbers walked out with $9, 000 after the club's principal owner, Murdock, admonished his employees to offer no resistance in deference to the ladies present. The holdup men did not molest the customers. They simply emptied the clubs cash box and departed. In gambling circles it was rumored that Murdock had allowed the Cuckoos to "Visit" the Mounds Club and "take just one nights, 'Out" on condition that there would be no "Rough Stuff" to offend the sensibilities of the patrons.
(Note that Murdock was described as primary owner? Sure he was; Bow was still very active elsewhere. This incident happened in 1930 while there were some mighty strange bank robberies occurring in other parts of the country. Can you imagine how the ladies hearts were thumpin' to have been there the night of the grand stick up? It was rumored the birth rate in St Louis jumped up eight percent nine months after the great "Club Robbery." )
The owners, Harry Murdock, former roadhouse operator and twice convicted bootlegger: Frank Waller, East St Lois bookmaker, and William (Bow Wow) McQuillen, East side gangster, were so flagrant in defying the law that the Mounds Club soon became an issue in a Madison County citizens "Clean up campaign."
By this time the depression was starting to deepen and the patrons were starting to pull back from frivolous spending. America was starting to worry. We were entering the era of the WPA, soup kitchens, commodities, street corner apple sellers, and the phrase, "Mister can you spare a dime."
By the mid 1930s the economy of the United States was really hitting bottom and the dust bowl was a fact of life too and America suffered. Perhaps, Like my friend's Mom said, maybe, "God WAS Irish." Everyone at the time needed a sense of humor because more and more people stayed home, they were starting to find that they couldn't afford to gamble as much anymore, no matter how much fun it was. But . . . our Happy Go Lucky Irishmen still had our warm and friendly "John Barleycorn" to play with and they were finding other diversions too.
I would like to say that the Mounds Club remained in business forever but that wouldn't be the truth. Between the 30s and 50s the club went through a number of name changes some of which were: The Corona Club, The Empire Club and the Club Preview and Bow was always somewhere nearby. It wasn't until some time in the fifties that Bow Wow finally retired in a very strange fashion. By the fifties Estus Kefauver and his comities were starting to become very interested in gambling in Illinois and Bow was starting to feel the heat. Bow started longing for the joys of solitude and knew he could find it only in Valley Park where his last bastion of comfort was located, his Resort on the Meramec. It may have seen grander days, and it did, but to Bow it was safe and it fit like an old comfy shoe.
Page 18
Bow's Sanctuary
My brother Gary and I were curious about this resort, and so, in 2001, we went searching for it. We didn't expect to find much but we found a bonanza. We knew Bow's wife had sold it to be used as a landfill, and it was. But what else we found were, some of the buildings were still there as were the stables where Bow kept his race horses housed. Today they remind you of a bunch of old tired hookers at a sewing circle but in their heydays they would have been something. Right now they are being used as the dump offices and machine storage sheds but back then they were "SPRY." And they WERE truly, active and lively. All the buildings are made of native stone. (Not American Indian Stone but good old hard, impossible to dig up, Missouri stone.)
The day Gary and I found the remnants of Fern Glen Road and were traveling up it, was a muddy rainy day. Gary kept worrying that we were going to be stopped and thrown out. I reminded him that the worst the city could do was kill us. So off we went up this beautiful mud packed road. When we reached the top there was this big beautiful open . . .
Note: I must be very careful here. My brother and I were deer hunting a few years ago North of Hannibal and I used the word "Canyon." Now, Gary is only ten years younger than me and should be receiving his PHD, surely by the year 2947, and felt that the term, Canyon, was an alien word that should not be used in polite society and told me:"Aw, Jim, they're not Canyons here, they're Valleys, do you want all these guys thinking you're some kind of a Hill-Billy?" So after being properly chastised, if I slip and call something a Canyon, I ask for your forgiveness in advance. (Lord help me if I call something an arroyo.). . . Valley you could gaze across and finally understand why Bow Wow McQuillen went to Valley Park when the heat was on in St Louis. And boy, was the heat on a bunch of times. Looking up the Valley you get peeks of the River and views of tree stands that must have been there when Daniel Boone came ambling thru. There were deer so numerous they couldn't be counted and forget the numbers of squirrels and rabbits happily gamboling after the opposite sex. The only proper word I can think of to describe this view is. . . "Beautiful." (Breath taking is two words.)
And indeed it was a mighty "Spry" place. Some how our hero Bow managed to have a railroad spur built out to Valley Park for the St Louis Swells that is now a through fare for trains and as the movie says, "build it and they will come." And they did. A news item of the time explains the, "Cream of St Louis Society and the cream of the underworld meet here to enjoy boat excursions, horseback riding, tennis and other happy pursuits to while away the hot and humid days of summer." What that article does not discuss were the many strangers that kept popping up out there not breathing any more, some of them very popular and well known underworld figures. Exit Bow to Cass Avenue, he didn't know anything about any bodies lying around out in Valley Park. His thought was, "Who's bodies are these anyway?" One report has it that he became mighty angry at who ever was doing it. Turned out there were more than one culprit discarding these unwanted corpses.
I have only been able to find one living person who remembers the good old times out at Bow's Resort and she has some very lively stories about those fun filled days. Other sources are a tad younger.
One story she tells concerns the day that a very well known socialite of St Louis was sneaking down to the kitchen for an early morning snack when she must have taken a miss step on a stair that ran her smack dab into an old deer head that was hanging on the wall. A short time later some one heard her shouting for help and when they went to see why she was yelling, they found her hanging from a deer horn by her unmentionables with her "all together" exposed. And wouldn't you know it, she hung from that horn in an Irish abode. The boys being full of fun and hi-jinks started pushing her back and forth swinging her to and fro and she started screaming for instant release, but to no avail. But like all good things there is an end. (Pardon the Pun.) When these fun loving gents finally got her down she was so mad, the first swing she took fractured her little finger. The funny thing is that she returned the following summer. (And of course Abbie knew the reason she returned.)
When my informant, Abbie, who is eighty something, tells this story, her cackle is so infectious you just keep cackling away yourself. I'm just not able to tell how funny this story really is because it has been somewhat censored for polite society and loses some of its spicy flavor during translation. That rascal Abbie hung out with some mighty rowdy folks in her time.
I'm going to jump ahead a little but will return shortly.
Page 19
Bow's Retirement
It hasn't been determined the exact date that Bow retired but it was near the time that jovial young man, Buster Wortman, took over on the East side and not being satisfied with such puny pickings over there, took over the other side too. Yes, sir, He knew how much fun St Louis was, we were never able to keep a secret. So this benevolent and kindly knight decided to help us folks with some sprightly and entertaining moves that pretty well set him up for life with a nice little nest egg when he retired.
At the same time, somewhere near 1955, Bow was really starting to sweat. Those dumb @#$%@&@ politicians were starting to ask some of the g_ _ D_ _ _edest questions about his private life that was none of their damn business and he thought, damn it I'm almost sixty and shouldn't have to put up with this B S. And he sweated, and he sweated. But not to worry about Bow. The reader must always remember, "Bow was IRISH." And you know what they say about the luck of the Irish.
Bow knew what to do, he began to worry too. And he sweated then switched to worry. And he sweated and then worried. He decided he didn't know what to do. He for sure remembered what reform school was like. And he sweated and he worried.
When all of a sudden one dark night an Angel appeared out of the Rainy, cold, windy, black night. The angel's face couldn't be seen clearly because The bright light behind him was blinding. Bow reached over and turned all the lights on so he could have a better look at this person. And there stood the ugliest, meanest human being Bow had ever seen. Old scar face Capone didn't have a thing over this angel. In fact he looked an awful lot like those store detectives that grabbed his brother Henry over at Famous and Stix about thirty years ago during his "foray," But, Hey, beauty is only skin deep. (My granny Mabel always said that.)
In a caressingly soothing voice the angel spoke. He said, "McQuillen, get your ass out of my place." Eureka, Bow knew he was saved. His reply was, "Hey, its good to see you man, come on back in the morning and pick up the keys." Bow was no fool, only Irish.
Bow finally realized some years later that the blinding light behind the stranger was only the street light outside the club in the parking lot, but at the time all Bow could think about was, " How in the hell am I going to get away from those @#$%@$@ politicians?"
The keys were on the bar top the very next morning. And Bow retired.
Page 20
Enough of the future, back to the 20s and 30s. But there is still much to tell about Bow's resort in the 50s and 60s.
In 1930 we had all those problems with the depression and those problems just kept multiplying every day. I said a while back I was born in 1935 and I can testify that there was no relief for St Louis until well after world war two. We were starting to get smarter and smarter after the war began, and were asked to help the war effort by tightening our belts and let our GI's use what small food stores we had stock piled. And America rose to the effort. The war years brought us margarine, powdered milk, powdered eggs and a cute little thing called a Victory Garden. The thinking went that everyone had a yard and that was an area that could be utilized for growing fresh vegetables for the family table and free those stock piled food stuffs for our boys overseas. I remember my dad worked for a rather well to do family, as a chauffeur, that lived on the street that runs along the north side of Forest Park, I believe it may be Lindell Blvd. The family were the Heightners and a more beautiful family you couldn't find anywhere in this country. Their house was big, luxurious and beautiful and had a very large yard both in front and back. These wonderful people were not afraid to get their hands dirty and pitched right in and ended with the most spectacular Victory Garden I've ever seen. (They Had No Gardener.) However, Mister Heightner was known to miss a day or two of gardening every once in a while but never Mrs Heightner. You can probably tell I loved this lady dearly. Their house had one drawback they
didn't seem to mind though, the Hodimant street car tracks ran directly behind their back fence. ( I think it was the Hodimant, and I've probably spelled it wrong too. )
The family owned a very large Great Dane named Rex that was a magnificent animal and gentle as a puppy. That dog was so big, had he wanted to eat half the Victory garden, no one in the world could have stopped him. It was Mrs. Heightner's joke to place my five year old carcass on the back of Rex for rides around the garden just a couple years before the war. (I digress again, but you must be patient with me I'm getting old.)
And St Louis rose to the challenge. Every where you went you saw peoples yards, not full of flowers, but full of big beautiful vegetables. Yes siree, St Louis did their share to support the war effort.
And during all this we "Heard reports of", fifth columns (Spies who were planning terror raids.), more sneak attacks by those "Japs," Nazi bunds who were out to destroy us and an attack somewhere on our East coast and West coast, that was always imminent. Also such horrible atrocities in the concentration camps and prisoner of war camps. We were so mad, the outcome of the war was preordained and sealed the fate of our enemies. I'm not very good at listening to our people today who can find so damn much to make changes in, across our country, but can find no solutions to the problems.
I am unsympathetic to these deprived people and for more details contact me later.
I'm not exactly sure how I started traveling up that trail, I just went up, and apologize for another digression. But, I can say that era still hurts fifty years later, but not the pride in St Louis during those years.
Page 21
But before all that, our Knights Errant, the Cuckoos, were starting to see that there was money to be made in many and various ways. 1930 was to become a most active year and give our heroes something to do to keep them out of mischief. They were starting to tire of all these inner squabbles that provided so many bruises. Sure they were making money on old John Barleycorn, but they needed more diversions.
The answer came from a dear friend up in Chicago who needed a few tasks performed that were very pleasing to our Irish friends in St Louis. By this time brother Al up there wasn't trying as hard to take over Southern Illinois and so our boys down south decided to forgive and forget, just so long as he stayed at home. When the call came, from Al Capone, about these tasks our boys were ecstatic. These were jobs any self respecting Irishman could do, and being Cuckoos you would have never heard one say, "Damn, we're late for church." Instead they threw one of the biggest bashes the East side had ever seen. And once again there was much happy puking, crashing cars into trees, and pinching bottoms, amid general hilarity.
What were the jobs, you ask impatiently? Why none other than robbing banks. And in 1930 we have the first bank robbery the boys were to do. It was so successful that the wrong guys were tried, convicted and imprisoned but were very well taken care of for the next ten years. I guess I should begin at the beginning and go to the newspaper, court and defense attorney's accounts.
The newspaper account I will be referring to appears to be from the Post Dispatch and I believe it was published sometime in the 1950s. The headline reads: (It is a full page, so the story must be condensed.) ( Just discovered it was written Sunday July 2, 1950. )
Case Of The Back Seat Killers
Handsome nervy Tommy Hayes was coming up fast in the underworld until he made his big mistake-picking up travel companions in Chicago.
Note:
This headline is referring to 1932 when this incident occurred and was the day they finally put Tommy Hayes to rest. Good thing too, the population was diminishing so rapidly in St Louis and East St Louis, the census takers were starting to worry about job security.
Good Lord, "I just realized this was the same year the family lost our revered grandfather, Henry James McQuillen, the loveable store keeper over on Cass Avenue. How could I be so insensitive."
In this same newspaper account there is a photo of Tommy and five of his Merry Men, can you guess who that is third from the left? I know I can't fool you, your absolutely right, there stands our own, William Patrick (Bow Wow) McQuillen. They are all in overcoats and hats and bow's is exactly the style and color that I was to remember the one and only time I ever met him in 1943 when I was just eight years old. The photo was taken in 1932 and this was at the time our band of merry misfits had just robbed the bank in Lincoln Nebraska and had been rushed to Chicago for questioning. I'm going to skip around a little because the story is written about Tommy's demise and the bank robbery information comes from an interview with the defense attorney, T. Clement Gaughan of Lincoln, Nebraska who defended the unjustly accused Lee and O'Conner.
But don't feel too sorry for Lee and O'Conner, my mother and little granny used to always tell Gary and me, "Be careful of who you hang out with, they could get you in trouble." Besides they were probably guilty of something else anyway.
Page 22
The Gang that robbed this bank surely came from the St Louis/East St Louis area and were credited with many more stick ups, places like Minnesota, Indiana, Illinois, Missouri, Michigan, Ohio and Kansas. Places that were perfectly safe, they never once got caught. These boys weren't stupid only Irish, and they knew you had to travel to make a decent living.
The Bank robbery: 1930

Here's the start of the story:

Out Of Old Nebraska--For release, Wednesday, May 22, 1968.
Few Nebraskans realize that the nation's largest bank robbery took place in Lincoln. On September 17, 1930, the National Bank and Trust Co. at 12th and O Streets was robbed of over $2, 700, 000. 00 worth of cash and securities.
In less than ten minutes, a solid financial institution was left insolvent; it closed its doors two days later and never reopened. The newspaper files of the Nebraska Hysterical Society contain information on this daring robbery. (Bow would have loved that last line, Also note attempt At HUMOR at historical society. We have one of those in St Louis.)
Shortly after the bank opened that morning, a dark blue Buick with Iowa license plates stopped at 12th and O as if waiting for a stoplight. Several well dressed men got out and entered the bank. One remained outside holding a Thompson submachine gun in full view. A policeman across the street noticed this and assumed that the man was guarding a money transfer. ( I would have assumed so too had I been across the street with only a pistol.)
At 10: 05 a.m. , someone called the police headquarters and shouted, "Something's going on at 12th and O." Two policemen answered the call and were told by the man with the submachine gun to "Keep right on moving." The policemen did, walking four blocks to the police station to summon help. ( Now I ask you, Wouldn't that gunman have made a mighty fine crossing guard?)
Inside the bank, the gangsters picked up all the money in sight. They also got over two and one-half million dollars in securities, for a total of $2, 702, 796. 00 (That was a right pert amount wasn't it?)
The robbers returned to their car, which was equipped with a siren to clear their path of escape, and the police did not reach the bank until the robbers were blocks away. Lincoln police were convinced the bandits were headed for Kansas City, Missouri. The license plates on their get-away car proved to have been stolen. ( Those fun loving Irishmen thought of everything. A siren no less.)
Six men were arrested in Southern Illinois, of whom witnesses identified three. These three were brought to Lincoln with 19 guards. Two of the three were sentenced to 25 years in prison. When the third was tried it was proven that the key witness was lying, and the third man was acquitted.
Strange as it may seem, the first two were not given new trials. Instead their sentences were reduced, and they served ten years for a crime they denied having committed.
A Chicago gangster was also charged in connection with the robbery. After the sentencing of the first two men, he decided his alibi couldn't hold up in a Lincoln court, and he offered to return $600, 000.00 in securities if the charges against him were dropped. The charges were dropped and he returned $583, 000 worth of Bonds, plus an affidavit that $2 million worth had been burned.
The gangster's body was later found in Chicago with 111 slugs in it.

Underworld sources said that the murder was a result of the Lincoln "deal."
Years after the robbery, the FBI released a list of the six men it considered to have been responsible for the robbery. The two men who had been sentenced to prison and served ten years there were not on the list, nor was the man acquitted, nor was the one who made the deal for the return of the bonds.
Page 23
Note:
Remember earlier I talked about a photo of the six guys who were rushed off to Chicago for interrogation? They were:
Tommy Hayes
Edward O'Hara
William Patrick (Bow Wow) McQuillen
Howard Lee
Jack Britt
Thomas O'Conner
The six were nabbed in a spectacular raid in East St Louis in 1931, wanted for a $2 million dollar Nebraska bank robbery, in addition to other major crimes.
Another Note:
Before the reader gets too far down on my uncle Bow Wow, just remember, Bow had some mighty stiff house payments to be made on his house over at 1304 Cass where brother Henry was still tending to the store.
Some Other Headlines Of The Era
Three Arraigned On Liquor Charges, Another for Theft.
Epidemic of Bank Thefts Sweeps Prairie; $130, 000 Taken Since September 1.
Believed Kirk Is One Of Robbers.
Bank Bandits Slug Two.
(The President of the bank and his VP were making this claim.)
Description Bank Bandits Given by State Sheriff.
Clara Bow Denies Big Gambling Debt.
Women Voters Set New Goals.
Another County Declared Free of Bovine Infection.
Will Rodgers Proposes To Buy Loving Cup For Sir Thomas.
Now, you can see there were some pretty important doings afoot out on the Prairies of Nebraska and how important all that money was to their citizens. But later on it becomes quite obvious that those Happy-Go-Lucky Irishmen were, in truth, providing a public service.
Page 24
Tape Recorded Interview with T. Clement Gaughan, Lincoln Nebraska.

Gaughan was a Defense Attorney In the Lee, O'Conner, Britt, trials of 1930 - 1931.
Taped Dec 1, 1980, In Gaughan Residence at 2835 Cedar Avenue, Lincoln NE.
(This attorney proved our Irishmen had a sense of humor, otherwise he may have been found gasping for his last breath out on the Prairie some where. What's scary too is that he may have become anyone's lawyer. Yes, God must be Irish. And here's the proof.
Q. Let's start out with how you got involved in the case.
A. Well, that's a long story. These guys were all represented in Illinois on an extradition by a lawyer named . . . Well I swear, I can't think of his name right now, but anyhow this fellar was a criminal lawyer who represented all of the big criminals. He'd get their fingerprints changed for them and a face lift. And he later went to the penitentiary. In Chicago. And he wrote me and told me to take care of the preliminary hearing here, that he would be here later. Well, he never came here. Apparently it was a question of money. They couldn't scrape up enough money to get him to come over here, so I was stuck with the case. I stayed on, and then I took Gallagher and Doyle in on two of the cases, and Doyle and I handled the other one.
( Can't you just sense the exuberant determination to get started on this case? )
Q. Gallagher defended Britt, didn't he?
A. Gallagher and Doyle and I defended Britt and O'Conner. And then Doyle and I defended Lee. I was on all three of them.
Q. Were they innocent?
A. Were they innocent? Well, of course I don't know that. They never told me one way or the other whether they were innocent.
( This type of determination to find and seek out the truth is seldom equaled any where in the world. You just got to love a seeker of justice. Get ready here come the hard questions. )
Q. Do you think they were innocent, looking back on it?
A. Well, there's a lot of things that go into it. Banks were robbed in those days, you know, a lot of them, by appointment. And when I say by appointment, most of them had already been robbed by the president or the officers of the bank.
( And now we come to understand what the hell was happening to the banks of that era. ) We continue.
So in order to get by with an inspection, or the accountability of their bank by the state Banking Department, if they had the right connections, they could go to Chicago and hire that Capone fella to come out to rob their Bank. Which was probably two thirds of the banks that were robbed at the time were robbed by appointment. In other words, they had gone into Chicago and hired the Capone organization to come on out and rob their bank. So when the inspector come around to inspect their banks from the State Banking Department, why the books would probably be gone. And a lot of the stuff that they had taken ( The officers ) was not available for the bank inspector. So, when the Capone mob robbed a bank, they go hire a bunch of thugs and maybe pay them a thousand dollars to come up here to rob this bank under the direction of some chief lieutenant of the Capone organization.
( I agree with this answer from T. Clement until he gets to the $1, 000.00 figure. No self respecting Cuckoo would have settled for a mere $1, 000. 00 )
Here's an easy one;
Q. Is that where Gus Winkler drops in?A. That's where Winkler dropped in. So he goes down to East St Louis and hires a bunch of East St Louis gangsters that are members of the Shelton
brother's gang and some racetrack operators down there and gets them to come up and rob this bank along with Harvey Bailey who was the man that figured in the Ursel kidnapping about that time, and of course was never tried for the robbery. And they hired all these fellows and come up here and robbed this bank.
Note:
You just got to love T. Clement. He must have heard some sort of a rumor about the Fairmont race track over on the East side and took it for gospel. By the time of this robbery Bow Wow owned a piece of the track and was to become well known as a horse owner, he had many race horses and quite often raced them there and down in New Orleans.
Q. And they just got wages?
A. Yep.
Q. They were just hired to . . .
A. They were just hired to come up here to rob the bank. The assets probably ended up in the Capone organization. If the Capone mob robbed it and probably did, and Gus Winkler, of course, was a big lieutenant in the Capone mob, and was reputedly one of the men who committed the Saint Valentine's day Massacre.
Q. He and Fred Burke?
A. Yep.
Page 25
The questions and answers continue and cover incidents in Michigan so I will skip them and finish up with the next question. Beyond that the discussion moves to New York. But once again T. Clement didn't get it exactly correct about the race track. Bow had partners. The people who T.C. talks about, who start squealing, are a group from New York who were trying to sell the Bonds.
Q. Given the fact that both Lee and O'Conner were given twenty five years, and later... They only served ten years of them, did the people of Lincoln give them a fair trial? Do you think the jury was so hung up on getting somebody's blood for this that they may have just gone along with anything?
A. Of Course, in those days, you know, the newspaper publicity was something terrible. I mean they called them Capone gangsters and all this and all that stuff and the jury is going to believe anything the prosecution says about them. They'll believe anything they say about them. They all had alibis for the time of the robbery. The jury didn't believe their alibis. And of course they printed that O'Conner was wanted down in Kentucky for murder, and had jumped bail down there and Britt was wanted in Illinois someplace for the murder of a woman by the name of Cora Garrison who had been killed and she was I think some gangster's wife.
( Cora was killed during a kidnapping attempt on her husband by Capone's group in1930 in Peoria. Kidnapping paid well back then. Her husband was a gambling czar. )
And of course Tommy Hayes who was arrested and not identified, he was later executed by the mob, coming back from Chicago one night and he had some friend in the back end of the car and the guy shot him. And Britt was just a . . . Well, they all had jobs as guards at the racetrack there at St Louis, these fellows they tried here.
The race track was run by Bow Wow McQuillan - - that's what they called him, Bow Wow McQuillan - - and this racetrack was owned by him, and these fellows were all guards out there. They probably had a piece of the action. And another fellow they arrested with them was No Hair Eddy O'Hara.
( And the family argues with me where the name "Bow Wow" came from? Another thing very painful to me is, they didn't spell the name right. They spelled it "an" not "en." Damn it, I'm having enough trouble running these scoundrels down. )
And "No Hair" was the father of Butch O'Hara the great naval ace in world war two. And they arrested six of them after . . . about six of them when they finally arrested them after they'd recovered some of the negotiable Bonds. And the fellows they had got the bonds from apparently had been told if they didn't tell everything they knew about this thing they were going to be prosecuted for the bank robbery themselves, and so they started to talk.
And so ends the interview of T. Clement Gaughan, Defense Attorney for the unjustly accused "Savage Six." I ask, Is there anyone in the world who can't see the vicious defense T. Clement put up for these rompingly boyish, fun loving, Irishmen? The hours and strain Old T. Clement must have endured, "Whooee."
I almost hate to include this story in the Saga because this is what I believe Americans truly are and it does not relate to the McQuillens at all, but does relate to the history of the time.
Story 1
One interesting man was Lieutenant Commander Butch O'Hare. He was a fighter pilot assigned to the aircraft carrier Lexington in the South Pacific.
One day his entire squadron was sent on a mission. After he was airborne, he looked at his fuel gauge and realized that someone had forgotten to top off his fuel tank. He would not have enough fuel to complete his mission and get back to his ship. His flight leader told him to return to the carrier. Reluctantly he dropped out of formation and headed back to the fleet.
As he was returning to the mother ship, he saw something that turned his blood cold. A squadron of Japanese bombers was speeding their way toward the American fleet. The American fighters were gone on a sortie and the fleet was all but defenseless. He couldn't reach his squadron and bring them back in time to save the fleet. Nor, could he warn the fleet of the approaching danger. There was only one thing to do. He must somehow divert them from the fleet.
Laying aside all thoughts of personal safety, he dove into the formation of Japanese planes. Wing-mounted 50 caliber's blazed as he charged in, attacking one surprised enemy plane and then another. Butch weaved in and out of the now broken formation and fired at as many planes as possible until finally all his ammunition was spent.
Undaunted, he continued the assault. He dove at the planes, trying to at least clip off a wing or tail, in hopes of damaging as many enemy planes as possible and rendering them unfit to fly. He was desperate to do anything he could to keep them from reaching the American ships.
Finally, the exasperated Japanese squadron took off in another direction. Deeply relieved, Butch O'Hare and his tattered fighter limped back to the carrier. Upon arrival he reported in and related the event surrounding his return. The film from the camera mounted on his plane told the tale. It showed the extent of Butch's daring attempt to protect his fleet. He had destroyed five enemy bombers. That was on February 20, 1942, and for that action he became the Navy's first Ace of WWII and the first Naval Aviator to win the Medal of Honor.
A year later he was killed in aerial combat at the age of 29. His hometown would not allow the memory of that heroic action die. And today, O'Hare Airport in Chicago is named in tribute to the courage of this great man.
So the next time you're in O'Hare, visit his memorial with his statue and Medal of Honor. It is located between Terminal 1 and Terminal 2.
The story of Butch O'Hare, I'm not sure should be told along with the McQuillens but as you will see it is an integral part of American history. Here is the rest of the story.
Story 2
Some years earlier there was a man in Chicago called Easy Eddie. At that time, Al Capone virtually owned the city. Capone wasn't famous for anything heroic.
His exploits were anything but praiseworthy. He was, however, notorious for enmeshing the city of Chicago in everything from bootlegged booze and prostitution to murder.
Easy Eddie was Capone's lawyer and for a good reason. He was very good! In fact, his skill at legal maneuvering kept Big Al out of jail for a long time.
To show his appreciation, Capone paid him very well. Not only was the money big; Eddie got special dividends. For instance, he and his family occupied a fenced-in mansion with live-in help and all of the conveniences of the day.
The estate was so large that it filled an entire Chicago City block. Yes, Eddie lived the high life of the Chicago mob and gave little consideration to the atrocity that went on around him.
Eddy did have one soft spot, however. He had a son that he loved dearly. Eddy saw to it that his young son had the best of everything: clothes, cars, and a good education. Nothing was withheld. Price was no object. And, despite his involvement with organized crime, Eddie even tried to teach him right from wrong. Yes, Eddie tried to teach his son to rise above his own sordid life.
He wanted him to be a better man than he was. Yet, with all his wealth and influence, there were two things that Eddie couldn't give his son. Two things that Eddie sacrificed to the Capone mob that he could not pass on to his beloved son: a good name and a good example.
One day, Easy Eddie reached a difficult decision. Offering his son a good name was far more important than all the riches he could lavish on him. He had to rectify all the wrong that he had done. He would go to the authorities and tell the truth about Scar-face Al Capone.
He would try to clean up his tarnished name and offer his son some semblance of integrity. To do this he must testify against The Mob, and he knew that the cost would be great. But more than anything, he wanted to be an example to his son. He wanted to do his best to make restoration and hopefully have a good name to leave his son. So, he testified. Within the year, Easy Eddie's life ended in a blaze of gunfire on a lonely Chicago Street. He had given his son the greatest gift he had to offer at the greatest price he would ever pay.
I know what you're thinking. What do these two stories have to do with one another? Well, you see, Butch O'Hare was Easy Eddie's son.
I wish I could say I wrote the above story but it was sent to me by someone else.
There was another news clipping that goes with this story that is just a little too long to add but I better tell the story anyway.
Page 26
Have you ever gone tiger hunting when you were a small boy or girl? ( Girls hunted tigers too back then. )Just think what would have happened if you had reached into a big bunch of grass as high as your head and grabbed that tiger by the tail. What would you do? If you turned it loose it would have turned and eaten you all up.
Well, remember T. Clement said that after the robbers left the bank someone saw them heading in the general direction of Kansas City with those stolen license plates. Remember those two cops that were gently directed on past the bank by the friendly crossing guard with the thompson submachine gun?
When those two officers got back to the station house and told the rest of their friends that the bank had just been robbed, they and the rest of their friends took out after those bank robbing Irishmen like a pack of raging tigers after a rabbit. They chased those robbers, through the red light on Adams, then over to highway k, then over to highway 422, made a sharp left on double D, and then continued over to highway 17. Now you need to know that most of those highways weren't paved at the time but highway 17 was and the cops were starting to catch up on those audacious Irishmen.
But then those sneaky bank robbing miss-fits took another turn to the right on highway R and you should have seen the rooster tail plume of dust coming from the back of their Buick, they were moving at a pretty good clip. They were starting to leave our officers of the law behind again and our boys in blue were starting to loose heart. The boys in the police car were starting to talk about what they were going to do to those rotten @#$%#&@ bank robbers when they finally did catch up, when the Rookie in the back seat spoke up and said," Yeh who cares if they got Thompson submachine guns? We'll give them such an ass whuppin they'll never come back." The driver started thinking and thinking and the police car kept going slower and slower.
And wouldn't you know it, those rotten @#$%#&@ bank robbers got clean away. And again I've gotta ask, " If you were those cops would you have stuck your hand in a clump of grass that tall?"
-----------------------------
Tommy Hayes
Who was Tommy Hayes? He was certainly a cold blooded killer, everyone said so. Why was he a killer? That was a question no one in St Louis knew how to answer back in the 20s and 30s and so most of the folks left him alone. People said he was handsome, reddish hair, blue eyes rather steely, nice smile, not overly friendly, and a stupid Irish temper that could scorch eye brows and many times did. The 1930 census says he was 34 years old, the same age as his buddy, Bow Wow McQuillen, both of them being born in 1896 in St Louis. But Tommy wasn't born in the Kerry Patch, he was born in an affluent neighborhood on the out skirts of St Louis in Wellston. The family home was valued at $12, 000 and was just a bit more expensive than Bow's family abode which went for around $300. 87. There was a slight difference in family incomes too, but what the hell, Tommy was democratic and he didn't notice there Was that difference.
When I started writing the Saga I didn't know as much as I do now. I've had help. I now know that Tommy was married and had a son. He was married to Isabel who was five years younger and was born over in Illinois. Now Isabel doesn't sound like an Irish name to me but her mother for sure was from Ireland her dad from Illinois. . . She was Irish.
Somehow or the other old Bow and Tommy became bosom buddies. Now don't take that wrong, there wasn't any fooling around between them or anything like that. I know bosom refers to a lady, but they just weren't like that. Besides Tommy was married to a good Irish girl and you know what they say about the Irish.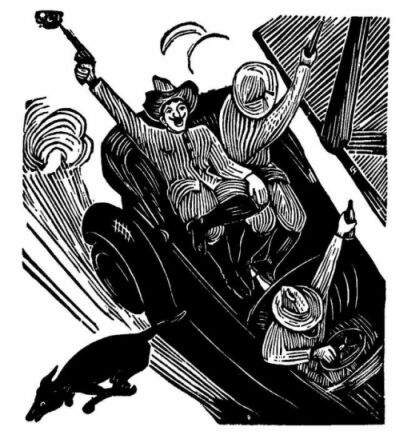 Tommy and Bow were just skipping along through life just having a wonderful time going here and there not bothering anyone too much when one day they ran into those three Tipton brothers that people were calling the Cuckoos, a fraternal group of friends that seemed to be having a lot of fun running here and there themselves beating up people selling beer in kegs and just enjoying all kinds of whoopee. Bow and Tommy thought if those boys were having all that fun they would too, so Bow and Tommy went Cuckoo too.
Page 27
It was about 1931 when Abbie came back into the picture. You remember Abbie that told the story about the young lady hanging from the deer antler, well she told me this story too:
The Tipton boys had an aunt who they dearly loved who went for a visit down to Springfield around the time those boys across the river blew up the Buder building where Bev Brown had that telephone racing thing going. " The boys across the river," I asked? You mean the Sheltons? Yep, that's them, the ones causing all that commotion over there. Well you know if them fools up there in the city hadn't built them bridges there wouldn't been all that trouble and they couldn't get over here. (At this point it seemed to me she could have been on to something there.)
Anyhow one of them Tiptons sent five boys down to Springfield to get Millie and bring her home. That was sure a big nice car them boys took down there and they decided they'd take some beer with them to sell to the yokels along the way. Well they loaded up the trunk on that big car and off they went. Delbert told me later that Red and Nobby started fussing and to shut them up he opened one of the kegs of beer. Well those boys must have been tanked by the time they got to Sprinfield because Delbert said it didn't take no time at all to get there. They didn't sell no beer neither because they still had all the beer when they got back except for one keg.
When they got there Millie was ready so they turned back and Dobbs started saying he was hungry and wouldn't shut up. So Delbert stopped the car and they went to a restaurant there on the edge of town. Delbert was sure surprised how much Millie could eat. She ate chicken, ham and a big steak. When they were going back to the car Millie let a belch and fell right down in the mud.
Then Johnny Boy started saying Millie was kilt and that made Red mad and Nobby had to jump in and separate those two. There was poor Millie laying in the mud and those fools fighting about Millie being kilt. Finally Red reached down and felt Millie's wrist and sure enough Millie was dead. Well those damn fools had filled up the trunk with beer and they didn't want to ride with Millie all the way back to St Louis so Johnny Boy went and stole a canvas from some guy's garage. Nobody wanted to wrap Millie so Delbert said he would. So he did but then they didn't know where to put her so Delbert said lets put her on the roof, nobody's gonna know what's in the canvas. Then after they got Millie tied to the roof they was going along 66 pretty good
until Nobby had to pee. They got to about Marshfield and stopped behind some bushes and when they were going back to the car someone shouted, "Where's Millie?" Those boys thought they could explain Millie dying but they knew no one was gonna believe Millie wouldn't come home.
So they turned back to Springfield to look for Millie and they couldn't find her on the road, so when they got to Springfield again and turned back to Marshfield and got almost to the bushes when Dobbs saw a cow kind of acting funny and shouted to Delbert to stop. Sure enough there was Millie laying in a culvert face down. The darn fools had used a cotton clothes line to tie Millie down to the roof and it broke.
They knew they were in trouble because they didn't have any more rope so Red told Dobbs to go to a barn and see if he could find some. Dobbs came back and couldn't find no rope but he did find some baling wire. But they couldn't tie Millie to the roof with wire and that was when the darn fools decided to tie Millie to the hood. They figured it was after midnight and nobody would see her anyway. So they took off again and got to Rolla and they noticed Millie was starting to slip to the side and figured they better stop and tie Millie up again. Delbert said they were getting kind of sleepy so they decided to spend the night in Rolla. He also thought there was a little odor
coming from Millie but they weren't worried because it was pretty cool that night.
The next morning they started to drive again and got almost to Cuba when the wire broke and Millie fell off and ruined the canvas. For sure they were in trouble now. So Delbert sent Dobbs off again to steal another canvas but he couldn't find one but he came back hauling a wood box he found somewhere. Well Millie started smelling pretty raw now and nobody wanted to pick her up.
Finally they decided Nobby and Johnny Boy hadn't been doing as much as everybody else so they made them put Millie in the box. Then they discovered they didn't have enough wire and Red went over and cut some farmers bobwire and they got Millie tied down again on the roof because
they had plenty of wire by that time. And then they drove on into St Louis.
Between Cuba and St Louis they decided they would send Red over to the Tipton boys to explain that Millie had died and what should they do with the body. Tipton told Red which funeral home to take her to and Red said OK. They knew they couldn't take Millie in a wood box so they pulled her out of the box and figured they'd wrap her in a canvas. When they got Millie out they found they couldn't straighten her out and knew they were in trouble again.
That night they took Millie to that cemetery down in South St Louis and buried her in some open grave and packed the dirt down real good. They knew they still had a problem.
And if they were alive today they still wouldn't tell where they got that other old ladies body from. But she's out at Calvary in North St Louis. ( I tried to tell this story as near as I could to the way Abbie told it, but I know I've only come close. Nobody in the world could come too close to the way my 80 plus year old girl friend Abbie told it. I was laughing so hard while Abbie was telling this story I'm not even sure I got everything, I could just barely see thru the tears. )
Page 28
Case of The Back-Seat Killers
Late one spring night evening in 1932 two automobiles pulled away from a roadhouse near Peoria, Ill. As they headed south, a man who had been standing outside telephoned a number in East St Louis and said: "Tommy just left."
At the wheel of the first car, an armored- plated Lincoln with bullet proof windows, was Tommy Hayes, perhaps the most unusual gangster St Louis ever had. In the second car a new Plymouth roadster, were his body guards, "William (Willie Gee) Wilbert and Harry ( Pretty Boy )Lechler.
All were well armed. Hayes had a .45 caliber pistol: Wilbert and Lechler a sub-machine gun, a snub-nosed revolver and two sawed off shotguns. Enough weapons, it seemed, to take care of any situation. But the three gunmen were riding into a death trap. For in the back seat of Hayes road fortress were two "friends" he had picked up in Chicago. Their presence made the car a sort of Trojan Horse.
On the outskirts of Granite City a third car was waiting on a side road. It's headlights blinked as the Lincoln rolled past, a signal that was caught by Hayes passengers.
In Madison, Hayes heard gunfire on the highway behind him and quickly turned off into twelfth street. At that moment the two men in his car fired 12 bullets into his back and leaped from the Lincoln just before it crashed into a fence. Mortally wounded, Hayes opened the door beside him and fell forward on his face--dead at 34.
The shots he had heard ended the lives of his bodyguards. When Wilbert and Lechler passed the side road, the occupants of the third car set out after them and sprayed the roadster with a burst of machinegun fire. In underworld language they and Hayes were victims of the "double tail."
Who killed Tommy Hayes, Wilbert and Lechler? Who was the telephone caller in Peoria? Who did the caller call? No one ever found out, but the police thought they knew. The Madison county authorities never brought anyone to justice.
However, a month or two earlier Tommy and Carl Shelton had some heated words about how Carl was running Southern Illinois in front of witnesses. Nobody gave that country boy, Carl Shelton, advice and certainly not in that tone of voice.
This was the same Tommy Hayes who had drifted into the Cuckoo gang with Bow Wow, but the Cuckoos were not in the same league with Charley Birger and the Sheltons, at least not on the Eastside. Tommy was the same guy who joined the Tiptons, caused a rift in the Cuckoos and took half of them with him back in 1922 shortly after getting out of prison for the mail robbery in Wood River.
Tommy could use his fists almost as well as a professional and quite often did to prove a point but in 1928 he got into a bind over . . . what else? A woman. He had given a $2, 000 fur coat to an ex girlfriend, Mary Wood, and she told police that Tommy had said, "I'm going to kill two dagoes." ( You see that boys, you just got to love em in the morning and treat them good at night. ) He was indicted for the murders of, Michael Longo and James Russo out in Wellston. This flare up was during the Green Ones and the Cuckoo wars the previous July. But this sneaky Irishman managed an acquittal and promptly joined the Sheltons over on the other side of the river. Damn that woman who couldn't keep her mouth shut, she was probably from Belfast.
I'm happy to report Tommy wasn't smart enough to get any family members of my buddy Jim Galati back East.
John Dilinger once explained: "The Sheltons would have given me a hotter welcome than the FBI, I ain't going there."
A couple of other temporary employment situations our Cuckoos happened to take on, and were fully credited for by the FBI were: Six more bank robberies that netted more than $5, 000, 000.00 and change, kidnappings which brought ransoms totaling $1, 000, 000, and the daring $200, 000 holdup at the United States Mint in Denver.
Now before anyone starts thinking I may have come from an, "Unlawful and trashy" type of family, I will point out in no uncertain terms that, in this whole full page story, nowhere does the name William Patrick (Bow Wow) McQuillen appear. There may be indications but he's not mentioned by name. Only on the picture of the "Savage Six."
Finally to put things in perspective: one night about a month later, after Tommy went to meet his maker, a couple of cars full of boisterous Irishmen, came together on a street over on the Eastside in an area known as, "The Whiskey Chute," the 100 block of St Clair Ave, in fact. Well, these frisky Irishmen commenced shooting back and forth and when it was all over, the police found 50 slugs in various buildings, and you know what? They never did find out who these playful fellows were or if anyone got hurt. They never found out what all this ruckus was about either. Maybe it was about Mary Wood, Who knows?
Page 29
Poor Henry--The Loss was Staggering
I've already said that Henry James McQuillen was a drunken fool and was probably sampling some of the new goods they were selling over at their store on Cass, but what I haven't mentioned was that Henry had a nick name. He was known as "Harry" and even today a remaining sister in law of Bow's knows him by that name. To me he Will always be known as Henry James McQuillen, That Drunken Fool who tied my little Granny to the railroad tracks back in 1915.
This next piece of information will be titled: "The Horror Story Mom Told Me."
I realize that Henry had a big part in my presence, "But Good Lord," Why did she name me "James," after her father? Hell, even the name Sue would have pleased me more, in fact she could have named my sister James and I could have been named Sharon.
She always told me I was named after a grandfather, but that sneaky Florence never got around to saying it was her father and I haven't found any other grandfathers with that name. A couple of Ralphs, an Adam, one Silas, even a Harrison but no James except Henry James. The only solace I can take from this terrible experience is that she at least didn't tag me with the name " Henry James Brasher." My middle name comes from my little granny's oldest brother, Oliver Vie, a WW-1 war hero who has his name inscribed at Soldiers Memorial on that gray marble tomb down on Pine Street.
But there is a little trouble with the name Oliver too. My sister Sharon took special delight in calling me names like: Ollie, Ogelthorpe, Oley, Owly and worst of all Owls Liver. This continued on until the forties when that beautiful song came out, "Chalking Around The Side Of The Mountain." This beautiful song was about a guy who was in love with a very fat lady and had to draw a chalk line around her just to see where he was in his love making with all that "ahuggin and akissin." Then one day he was chalking around his mountain when he met a guy coming from "around the other side." Now, isn't the sentiment in that song throat tightening?
One day I was singing the parts to that song that I could remember when my sister heard and let out a yell, "Mom Jim's singing that fat song." You see Sharon was a little heavy and sensitive about her weight. Mom calmly told me that maybe I should sing the song outside where Sharon couldn't hear it. I asked why, I wasn't singing about her. Well dear, Mom said, it upsets your sister. So I went outside and sang to my hearts content. But you know what? I learned every single word to that song. And I was in complete and total control of my own destiny from that day forward, and only nine years old too.
As you can see Henry was a trouble maker in almost al paths of life. The not so funny path ran right down Cass Avenue in near North St Louis. I've already said that Bow and his brother Henry had a speak easy and service station at 1304 Cass Ave where they lived. These two brothers were very close friends all their lives. It was a friendship that would endure anything. Henry wasn't as well known as Bow probably because he preferred to be near his source of booze and someone had to take care of the store. I wish I had more news paper sources on Henry but I only have one and two police reports. Most of what I know I will have to rely on family lore.
Henry was a mean sucker but life sometimes has a way of catching up every once in awhile. It was some time shortly after Mabel's divorce from Henry that he was crossing twelfth street near Lafayette headed for City hospital with some kind of a stomach problem. His stomach hurt and he needed to get there in a hurry, and not watching where he was going, a car coming along 12th street hit Henry and knocked him cold. When he came to he found himself andcuffed to a hospital bed. He noticed a cop standing in his room and asked him why the hell he was handcuffed to the bed. Because said the cop, you were drunk and caused an accident. This outraged Henry so much he told the cop, "you're full of @#%@, my stomach hurts so bad I haven't had a drink in three days." Maybe not said our man in blue, but you're the one with the broken bottle in his pocket. Now, my theory is, this is probably the only time in Henry's life he could have been innocent, but then again, Henry was Irish.
Page 30
A story that I've always liked about Henry was told by his sister and occurred when Henry was about thirteen years old. Remember my aunt Edna, the heavy set lady that was always trying to run my brother Gary and me down for a hug and a kiss? She told this story: one day Henry was out standing on a corner with a couple of buddies when a little old lady came shuffling up the sidewalk. When Henry saw her he knew he had some easy pickings coming his way and sure enough when she got even with him, Henry grabbed her purse and away he went, running up North 11th street with no chance that little old lady was going to catch him. What Henry didn't know was that O'Malley the beat cop had seen him snatch the purse, and was waiting in ambush for Henry around the corner hidden behind a car. Henry was capering, skipping and waving at his buddies and having a grand time basking in the warmth of his accomplishment when O'Malley's big blue arm shot out and grabbed his ear. Everyone knew O'Malley was a man of few words. Without a word he pulled Henry's pants down, exposing his bare bottom for all the world to see and administered the damnedest ass whipping his buddies had ever seen. They claimed they could see his bottom turn red all the way down to the end of the block.
It didn't bother Henry that there were only seven cents in the pocket book, it didn't bother him he didn't get to keep the money, and it didn't bother him his buddies saw his disgrace but the next day when Bridget Fox asked him why O'Malley was beating on his "all together" poor Henry's total life was destroyed, because Mary Maloney was with Bridget that day. For a lot of years neighborhood events were dated from the day "O'Malley smacked Henry's ass."
There were two years separating the two brothers, Henry being the oldest. Henry was born in 1894, Bow in 1896 they were the babies of the family with three older sisters who have no important parts in their story.
I believe that I have established that Henry was a mean, nasty, heavy handed, hard headed, drunken, Irishman. What I haven't said was that he and Bow were reasonably good looking guys. I can't say, though, that their good looks ever bought them much. Maybe it did but I wasn't there to see it.
One of the aunts in the family who was related to Henry by marriage told me that Henry was having trouble with the law because of some medications he was selling but wasn't too clear on what they were but she was sure that Henry wasn't a pharmacist. It must have had to do with beer making or perhaps hard to get medications. "Yeah, right, aunt Tillie." Henry was selling Morphine, that stuff that turned people into dope fiends. I always loved my aunt Tillie, Tilda Woodson was so innocent, but if she were alive today, Tillie would be absolutely flabbergasted and bewildered.
There were also other strange stories coming from the address on Cass. Muggings, strange fires around the neighborhood no one could explain, maybe it had to do with money that people owed Henry, or money that people owed Henry for that fine protection he provided for all those satisfied neighbors who owned those other stores that didn't catch fire.
And Henry was starting to do pretty well too, his bank accounts were starting to look mighty pert.
The muggings, robberies, beatings and fires were starting to gain the interest of the neighborhood police but somehow they never managed to pin anything on Henry.
Then on April 28, 1932 at the age of 38 Henry got his name in the newspaper for the first and only time I have been able to find. The news item said:
McQuillen, Henry - Entered into rest on thursday, April 28, 1932, Father of Florence McQuillen, dear brother of Mrs louis Ellman, Mrs J. Wagner, and Mrs Ropar (nee McQuillen). Funeral from Central Funeral Parlors 1841 Cass Ave. Due notice of time later.
And so went Henry's fifteen minutes in life's spotlight of fame. What this newsworthy article from the Globe Democrat did not say was that my GRANDFATHER, HENRY JAMES MCQUILLEN, HAD BEEN MURDERED. Shot by some dastardly culprit, right in the middle of his loving and kindly heart in the midst of his loving and kindly family. And Bow Wow wept. How could fate have taken his dearly loved brother so young? Good thing Bow had bought that family plot over at Calvary in 1925 to bury their mother.
The story goes that Henry had some rather unsavory guests that evening that weren't at all pleased with his accounting methods. These very rude guests were not at all very understanding about this Irishman's math manipulations and couldn't have cared less if he had gone to Notre Dame or the Augustinian Academy over in South St Louis. An argument ensued and not wanting to be injured, Henry tried one of his famous "end around" plays. This one worked though. Henry took off running through the back door, and up the alley, but wouldn't you know it, the opposition had a linebacker laying in wait. Besides being stopped dead in his tracks, so to speak, Henry had forgotten one small item. Henry had no gun. Henry's last thoughts were not, "Goodbye Mom," they were, "Damn, with everything going on all at once you can't remember everything." Yes indeed, Henry was Irish.
The PS to this story is Bow kept that house on Cass until his death in 1969. And the neighborhood breathed a sigh of relief in 1969. I believe that Bow kept this house because he was sentimental and had many cherished memories except one, The Demise Of His Dearly Loved Older Brother, Henry James McQuillen.
The double PS is, How in the hell did Henry manage to live so damn long? . . . He was Irish. But where was Bow when the culprit got Henry? Remember the picture of the "Savage Six" that were accused of robbing the bank in Nebraska? Well Bow was the third one from the left when it was taken in Chicago.
Post Dispatch Headline
May 4, 1934
"Bow Wow" McQuillen, Drug Ring Suspect Is Trapped In Club.
Gambler Hunted Weeks, found living in Style On Meramec.
Page 31
After two weeks search, detectives and Narcotics officers at noon yesterday found William "Bow Wow" MQuillen living in a club House at Fern Glen, St Louis County on the Meramec River and brought him to police headquarters, where he is being held for federal authorities.
A Federal warrant charging sales of morphine in violation of the Harrison anti narcotic act was issued against McQuillen September 22 and when he failed to appear at the Federal Building and give bond, as he had promised to do a search was made for him.
McQuillen who is a professional gambler and race horse owner, could not be found in any of his familiar haunts. Agents received information that their quarry was living in a St. Louis County, Castlewood Club House. Arriving at Castlewood, the officers learned McQuillen had moved to Fern Glen. They learned he was living in an attractive two and a half story new bungalow on top of a hill, agents surrounded the house while others entered. Bow Wow entered from a bedroom.
"Hello Bow," said Roach, "Why haven't you come in and given bond on that narcotics warrant?"
"Sergeant," replied McQuillen, "I was going to surrender Monday."
(Now, what puzzles me today is why those agents didn't believe Bow. I think I saw him carrying a boys scout merit badge that time I saw him in 1943.)
Two other men in the house were questioned but not detained who said they were the cook and valet. Bow was wearing a sweater with his name lettered on the front and back and had been living a life of ease and luxury while the search had gone on. He had $881 in his pockets when arrested.
McQuillen wouldn't discuss narcotics with agents but was suspected of wholesaling $5, 000 worth of morphine to agents and informers for years. The government had suspected him for years of having connections with Eastern drug rings and wholesaling habit forming drugs to St Louis peddlers.
He was also arrested previously on a charge of violating the liquor laws when caught with a gallon of whiskey found in his car but charges were dismissed and his chauffeur was held.
(What do you think? Luck of the Irish?)
He lives at 1304 Cass Ave where just a few days previously a station attendant was shot, after attempting to pull a pistol on a special agent, while delivering drugs.
Damn and they had just shot Bow's brother in the same place not that long ago. Poor grand dad. I was going to wait until the forties to tell this next story but just keep in mind that Bow was active in the drug trade for quite a few years.
This story took place in about 1944 when my dad Ralph Waldo Brasher JR was working nights out at the Small Arms Plant on Natural Bridge and Goodfellow.
We were living at 4478 Vista near Kingshighway and Manchester, just south and east of the intersection. It was a hot, muggy, miserable, night and my mother, sister and I were sleeping on the floor near the front door in hopes of getting a slight breeze or any minute stirring of air, any kind of relief from the heat. The neighborhood was quiet and peaceful, when all of a sudden the peace was broken by three police cars with their sirens blaring zipping past our house. They only passed a short distance up the street about eight house. When all those police, (They were called police in those days.) jumped out of their cars and ran to the back of our neighbor's house, all the houses on the street emptied as if they were all on fire. It almost looked like a cross between a block party and a co-ed pajama get together.
The speculation ran from a home invasion or kidnapping rape to a throat slashing. But it wasn't any of those things. It was, we later learned, a "peeping Tom." Yes sir, a depraved perverted widow peeper.
The ladies of the neighborhood had joined together in groups out on the sidewalks to discuss this extraordinary happening, including my Mom, who was in there giving her opinion of this cataclysmic event. Every time one of those policemen would go to his car for something all the ladies would pelt him with questions.
Hey Elmer, was Jodie raped?
No.
Did they try to kidnap her?
No.
They cut her?
No.
Did they burn her with matches?
Ladies, we just can't discuss it.
Damn it Elmer we want to know how much danger we're in.
Ladies, you're in no danger.
That's what you say Elmer, but what if that guy gets loose and cuts one of us?
He won't ladies, we have him in handcuffs.
He might break them.
Ladies, they are stainless steel, double strength, polished iron, tripled fired, Herculean forged, unbreakable, resin shined, handcuffs that are positively unbreakable and guaranteed by the manufacturer.
Are you sure Elmer?
Yes, I am.
Well . . . . .
Trust me ladies.
Darn, those cops were sure taking a long time to bring that miscreant out into the sunlight. (Remember its just a little after midnight.) After every one was starting to really get sleepy and most had started filtering back to bed, there were still a goodly group of ladies milling around in front of the Browns house. They were determined to see Jodie Brown safe and secure in her own home and Elmer better make sure she was.
Now, I loved my Mom, Florence McQuillen Brasher, and I liked May Sullivan, our neighbor, but those were two of the loudest women on that block that night and they were determined to see the end of this unfolding disaster. Wouldn't you know, Florence started fading first. But May was hanging tough. My sister, Sharon, and I were hanging tough too.
We lived kind of on a high lot and had a pretty good view of all these doings and when Florence got back to the porch she still had a pretty good view too. Finally it was only May, who was still in front of the Brown's, and Florence was still hanging on the porch post, she wasn't ready for bed yet.
And finally they brought the victim out in full view. He was a little skinny guy in glasses who later we found out played trumpet in a bar over in East St Louis. And Lordee, did the neighborhood women victimize that poor drunken man. They threw rolled up newspapers, eggs, tomatoes, I think I saw a kitchen chair go by too, and every other thing they could get their hands on. But only after May shouted, "FLORENCE HE AIN'T DRUNK HE'S A DOPE FIEND."
It was like a fire drill at a grade school, and at midnight too. All the houses on the street emptied for the second time that night and the ladies were happily together again. And what a joyful gathering it was. MY GOD, A Dope Fiend. They needed a good look, so they were very reluctant to let those policemen through what appeared to be the blockade of Berlin. But finally by the time they got to our house Florence was ready for them. As they moved slowly by our house Florence yelled as loud as she could, "ELMER, YOU OUGHT TO LET ALL THE NEIGHBORS TAKE HAMMERS AND BEAT HIM ON THE HEAD." It was that night Mom became a Hero because all the other ladies agreed with her including May Sullivan.
They must have still been talking about that night of the "dope fiend" when we moved to the projects in 1945 because the ladies said, "we're not going to be as safe after Florence moves out." Yes sir, Mom was a beacon of light anyone could have seen shining brightly in the distance and easily followed.
What happened that night was that Jodie Brown had gone to a party and had met the trumpet player who had been drunk or stoned and followed Jodie home. Well why not, she kept telling him how cute he was all evening. When Jodie undressed and left her shade up and was down to her unmentionables, the victim must have seen her and decided to pause for a good look. Jodie let out a scream when she saw him and in turn her mother called the police. Looking back today, I'll bet Mrs Brown was sure sorry she called the police that night.
The question is . . . Where'd the trumpet player get the Morphine? The answer might be, . . . from Florence's uncle Bow.
But Never, Never, Ever, did Florence talk about Henry James or Bow Wow McQuillen. Today, I know Mom knew what her uncle was involved in, every one knew, how could you miss all the newspaper stories?
Florence kind of reminds me of my buddy Bobby when we went to Sunday school. Bobby always had gas as a kid, and was always sharing. "Lord that boy was Rank!" That boy could clear a room like you wouldn't believe. And we loved him. It was the only time in Sunday school that we got to pause for a 15 minute commercial break outside on the front lawn. Even my sister Sharon liked Bobby on Sundays and she was really a tough audience. After this short pause we would dutifully file back inside to our seats to resume the lesson. But it was always too late. The giggles and hilarity were just too much, the lesson was destroyed. We would accuse Bobby but he would never admit his transgression, but we always knew. Like Florence, he wouldn't say a word, His lips were sealed.
Page 32
The decades of the 1920s and 1930s were lively and interesting, Almost Fun.
(For some of us.) Here's some more headlines. Not all of them have a date stamped on them but all are from this era.
(1930 From The Star. Condensed.)
Wealthy Gambler Here Reported Waylaid, Shot
Police Informed that Bow Wow McQuillen Was Wounded by Two Men on New Orleans
Street--Partner in Mounds Club Doubts Report.
Note:
This story is just a rehash of other stories of Bow getting shot by kidnappers in New Orleans but does have a few nuggets of information.
According to one acquaintance of McQuillen, "Somebody is out to get Bow. They missed him up here, and they followed him to New Orleans. He's wondering what's next." He said it is unfortunate to be the target of assassins right now. For he is reputed to have amassed a fortune of between $500, 000 and one million dollars, although he is only 34 years old. McQuillen is a partner with Harry Murdock in the biggest gambling Casino in the St Louis area.
Has Police record
Although McQuillen is mild looking, without the physiognomy that might be expected from his nickname, he has a lengthy record in the files at police headquarters.
(I searched for these files or records and was told they did not exist any more. Could it have been he had help from his Byrne cousin who was a cop in the fifties? Just ask me what I think. Seems to me some people were some times on the wrong side of the desk. Angry? YOU BET. I begged for those files.)
Almost twenty years ago when a youth and then living in North St Louis he was arrested for general delinquency and sentenced to serve six years in the reformatory at Booneville. He served six months, got out on parole, violated his parole and was sent back again.
With Gus Dietmyer, Egan gangster now in the penitentiary for mail robbery, McQuillen broke into a building in North St Louis in 1918. McQuillen paid a $100 fine.
In 1923, when McQuillen ran a bar in the 1200 block of High Street, detectives found a stock of narcotics in a raid there, but he was not convicted of possessing them.
(Now damn it Bow you said it was an Ice Cream Parlor. Now we know where the High and Biddle Saloon was.)
Later in the same year Bow was arrested and released in the shooting of Robert O'Brien who had been taken to St Mary's Hospital in East St Louis for treatment. In all, he has been arrested forty times.
(1930)
Mounds Club Pays $47, 000 Per Month To Get Protection
----------
Bow Wow McQuillen Tells How Gunmen Guard At $15.00 a Night
(This appeared shortly after the great club Robbery.)
(Undated)
Sub Machine Guns Being Put In Each Police Station Here.
(1930 As written.)
Not Found In Hospital
New Orleans, LA, Feb. 1-- (Special) --A preliminary search of Hospitals here today failed to reveal a patient by the name of McQuillen under treatment for gunshot wounds.
----------
(1930 Condensed.)
Gambler Reported Shot, Returns
W.P. McQuillen Back From New Orleans Unhurt.
Note:
This is one of my favorites. This incident happened during a rash of kidnappings for pay. Not many deaths occurred during these forays if the ransoms were paid, but make no mistakes these boys were serious and they wanted their money. They always chose people who could pay and wouldn't have kidnapped, say, a paper boy or street sweeper. What tickles me about this incident is that Bow receives a little, "tit for tat."
William Patrick (Bow Wow) McQuillen, St Louis gambler and half owner of the Mounds Club on the Collinsville Road in Madison County, Illinois returned to St Louis from New Orleans yesterday, and reiterated former statements that reports of his having been shot were groundless.
The gambling resort proprietor said he had been to the crescent city to witness horse races. He was unable to throw any light on the origin of the reports, which were current here last week.
The rumor was that the gambler had been shot in the thigh and was in a New Orleans Hospital. Information was that two men, who had followed "Bow Wow" from St Louis had shot him on the streets of New Orleans a few days ago.
According to friends, McQuillen's automobile was riddled with machine gun bullets recently when he was driving near East St Louis, but he escaped unhurt.
Note:
Now, Bow being Irish Catholic and honest as the day is long, I'm sure he wouldn't lie about something that hurt as much as a bullet in the "thigh." BUT, family lore has it that those gunmen missed his thigh and hit him right smack dab in the "ass." Now you tell me, what self respecting Irishman could admit that? I've never seen a thigh injury that didn't make the recipient limp and Bow wasn't limping as you will see later.
(1930)
This one's a little long and surely it was a slow news day. (Condensed.)
Mounds Club Owner Laughs at Report He Was Shot in South.
( Wait a minute I just explained that's not where he was shot, He was shot in the . . . Oops, I see where they're going now.)
W. P. McQuillen Found by Detectives Inquiring Into Murder Theory.
William Patrick (BW) McQuillen, St Louis Gambler and partner with Harry Murdock in the Mounds Club, laughed yesterday when informed of the report he had been shot according to a New Orleans dispatch.
McQuillen, Known as Bow Wow, had just collected a large bet on the winner of the second race at Fairgrounds, New Orleans, when he was found by detectives who had started an investigation of the rumor McQuillen had been "taken for a ride" or wounded by an unknown assailant.
Denies Report of Death
A telegram sent to the Globe Democrat by McQuillen last night is as follows:
The report circulated that the undersigned, William McQuillen, a resident of St Louis, was killed in New Orleans is absolutely without foundation, and I would appreciate if you would make every effort to deny same. I am in Perfectly good health and have been enjoying my stay in this city. Just how a report of this kind could gain circulation is beyond my comprehension.
(That a boy Bow, you hang in there. And the man was in pain too, how could you not be proud of this Irishman, this man of steel.)
It had been reported that he had been in the city for three weeks and shot by one of three men who had been following him.
According to friends, McQuillen's car was riddled with machine-gun bullets recently when he was driving near East St Louis, but escaped unhurt.
It will be remembered that Walter La Vey, a croupier at the Mounds Club, was shot and killed. His assailants were not found. (Could this have been the double dealer?)
The gambler was said to have made a lot of money in the operation of the Mounds Club and Federal agents sued him for $12, 000 for unpaid taxes. The suit included Harry Murdock. Murdock denied he had heard McQuillen was shot. He said he had talked to him yesterday and he had said he was remaining there for the Derby and would return to St Louis very soon. "I know McQuillen was neither wounded or shot at, someone is merely trying to give our club a black eye."
(It still amazes me why Murdock and Bow were never invited to join a choir group any Where in St Louis or East St Louis. I'm pretty sure they would have made terrific "Sopranos.")
Page 33
Note:
Chief Kaiser was, Detective Chief Kaiser, of St Louis at this time and he did not like Bow.
This article from the Star Newspaper is probably the only column that I have read that I pretty much believe. I have seen police interviewers that have used the methods that Bow accuses Chief Kaiser of using. The first time I saw this procedure used I was only nineteen years old in Goose bay, Labrador while in the army. I was a witness to an interview done by the Air force undercover department concerning stolen cargo on ships. I was supposed to be the Army observer and I was still wet behind the ears. But even I knew the interrogator was putting words in the interviewees mouth.
Every time Chief Kaiser would ask Bow Wow a question, Bow would laugh at him and give him an answer so blatantly false, but very colorful, that only an idiot would swallow. Kaiser would then write it down as gospel. After the interview Kaiser gave the results of the interrogation to reporters and they published it as if Bow was already convicted of something. His obvious intent was to get Bow Wow killed by some gangster and he didn't care which one. Bow denied all of what kaiser gave to the press. Bow put it this way:
"Kaiser's a guy who thinks you're with him if you laugh at him," said the gambler. "He'd ask me a question, I'd laugh at him and he'd take that as a yes, and that's how this stuff about the Mounds holdup and all the other bunk got published. I didn't say it, and I want that to go flat."
Bow then tells the reporter about an attempt to kidnap Murdock where he had a shoot out on the way to St Louis where his car was riddled with machine-gun bullets. But he was really driving Murdocks car and the other people thought Murdock was driving. The word was out that if you killed McQuillen, You got Murdock. This too was published to make Bow look like he was talking to the police.
"Kaiser knows that if he tells yarns about me being marked for death and names people who are supposed to be gunning for me that I'll get knocked off sooner or later, and he'd love that. He's been on my tail since I was a kid, and the particular thing he's hating me for right now is that I refused to identify the men who held up the club last July. He even tried to make me say we paid off the newspapers to write nice things about us. Kaiser also said I boasted about having 15 racehorses with Murdock and that I claimed to have won seventeen races in New Orleans. We have eight horses and we won four races."
The cops also say I am an addict. Well I am an addict . . . For good Irish whiskey.
(Records show that in January 1923, when McQuillen ran a soft drink bar at 1200 High Street in St Louis, detectives found two one ounce cans of morphine there and four chunks of gum opium together with half an ounce of cocaine.)
(This next section show's Bow becoming a little Irish again.)
"I didn't have no easy time as a kid. I was born an Cass Avenue, (The family was living at 812 Brooklyn in 1896, The year Bow was born.) and that was against me in life, for Cass avenue kids are supposed to grow up plenty tough by the time they are 11 years old. My father died when I was a year old. (George W. died in 1902 when Bow was six according to the 1902 street directories. The 1903 directory shows Sinie McQuillen as the widow of George W.) As soon as I got old enough I had to help support my mother.
When I got out of reform school, I went to work in the office of the late Jimmy Miles, justice of the peace. Then I tried the handbook game and later went into the saloon business."
The police picked me up at every opportunity, but, although I sold plenty of bootleg liquor in my saloon, I was never arrested for that.
I'm supposed to have worked up from the proprietor of a little Cass Avenue filling station to the estate of a near millionaire. I owned that gasoline station, but my brother always operated it, and the only money I have in the world is tied up in the Mounds Club.
AND THERE WE HAVE THE PROOF, GRAND DAD WAS THE PROPRIETOR OF THE GENERAL STORE. He never should have used those psychedelic accounting methods he was so famous for.
The interview closed with this statement: "And you can tell Kaiser for me that St Louis is my Home and I won't be run out of it."
Kaiser threatened Harry Murdock too with expulsion from the City and Harry had a couple of comments for the Chief too."Chief of police Gerk said that recent plots to abduct gamblers were hatched in the Mounds club, I'll give this property to charity if he can prove that statement."
"Chief of detectives Kaiser, a guy I wouldn't recognize if we met face to face, made the statement that I would be hustled to police headquarters if found in St Louis."
"Well, you can tell Mr Kaiser that I am in St Louis several times a week and will go to St Louis again tomorrow. I will cross the free bridge in my car about 10 a.m."
Note:
I'm not sure whether to cheer Bow and Harry for taking a stand and not allowing Kaiser to dictate their movements, or to shudder that they won't be run out of St Louis. Can't say I would want them living in my neighborhood. I've always liked to share.
(May 27, 1931 Globe.)
Just so you don't think Bow was starting to get slack or bored, comes this little item.
Bow Wow McQuillen Held as Robber Suspect
William McQuillen one of six men arrested in a spectacular raid several weeks ago in East St Louis by Chicago detectives, and then released, was again arrested yesterday by St Louis detectives under Capt. Carroll Placed near his home, 1304 Cass. McQuillen was held for investigation, booked under the technical charge of, "Suspected of Robbery."(What tickles me is that a small unrelated story directly under his story is this: John's "Gospel" To Be Topic. "John's Gospel" will be the topic, an address tonight at 8:00 o'clock Curby Memorial Presbyterian Church. "Being a wee bit Irish this just cracks me up."
(Undated)
Chief of Detectives Kaiser kept trying to get Bow Wow killed. In this interview he was putting more words in Bow's mouth. Bow was Irish but he would never have talked about politics this candidly or the Mounds Club. Harry Murdock would have been another taboo subject. They were friends.
Page 34
(Undated)
Chief of Detectives Kaiser kept trying to get Bow Wow killed. In this interview he was putting more words in Bow's mouth. Bow was Irish but he would never have talked about politics this candidly or the Mounds Club. Harry Murdock would have been another taboo subject. They were friends.
Mounds Club Co-Owner Boasts of His Political Power.
----------
William McQuillen Tells Chief Kaiser of Gambling Resort.
He covered a number of subjects like:
Politics.
A gambling resort.
Harry Murdock.
Securities from Nebraska.
Horses gamblers owned.
Two airplanes Bow owned.
And Other subjects.
Then Kaiser quoted him as giving this story: The Mounds Club is now protected against robberies by two machine guns "any number of rifles" and a supply of tear gas. These precautionary measures, he explained were installed following the robbery last July, in which sixteen bandits seized $8, 000 from the club and from guests.
"And the tear gas is real too," he confided. "We know because we tried it out on the negro cooks."
This story really irritates me, Bow was a lot of things illegal, but he never once showed a bigoted nature in anyway toward black people. In fact there are reports to the contrary. But I do believe he would have tried the gas on somebody. You must remember Kaiser was trying to get Bow killed. It appears to me this reporter was giving Kaiser a little help.
Yes Siree 1931 Was A Sprightly Year For Old Bow Wow.
(May 9, 1931 Post.)
$200, 000 Mint Holdup In Denver Laid to Sextet
-----------
Post Office and Department of Justice Agents Join Illinois Authorities in
Huge Gang Cleanup.
----------
$5, 000, 000 Taken in Bank thefts.
----------
Desperadoes Seized Also Sought for Long List of Kidnappings, Murders and Robberies Throughout US.
Hey, why NOT blame our Happy Go Lucky Irishmen, Chief Kaiser would have been able to vacation out on the Meramec free of charge and in style, on Bow. There sure as hell were other Cops that did.
(May 11, 1931)
This article would have sealed my claim to fame, had it been true.
E. St Louis Round Up May solve Chicago Gangland Massacre.
----------
Two Prisoners Identified in $2, 800, 000 Bank Holdup in Nebraska.
Note:
Wouldn't I have been popular in the neighborhood being the only guy with an uncle that was involved in that St Valentines day Massacre in Chicago? Wouldn't that "SHINE?"
(Dec 2, 1931)
William McQuillen Among 65 Indicted By US Grand Jury
----------
John W. Medlen Bank Cashier And 8 of Unique Dress Co. Named
----------
Note:
And all along I'll bet no one thought Bow didn't have any nice friends. Frank Medlen was a cashier of Maplewood and Trust Company, but he had some problems with some missing Bonds.
Then there were eight mighty nice folks, Officers of the Unique Dress company, that had a small set to over some concealed assets and mail fraud during a bankruptcy case. But, all in all real nice folks.
(1931Condensed.)
2 Gangsters Seized in E. St Louis Raid Identified as Bandits.
----------
Witnesses to Nebraska Bank Robbery Point Out Pair held
A delay in the arrival of attorneys representing the Lincoln bank and Nebraska authorities halted plans for a quick hearing for Tommy Hayes, Thomas O'Conner, Jack Britt, Howard Lee, Edward Hawks, and William McQuillen. ( By the time I read this news item I was starting to think uncle Bow was either a slippery dude or damn smart, he always seemed to be somewhere in the middle or on the end, never in front.)
(Undated)
Bow Wow McQuillen Sought by Officers On Narcotic Charge.
----------
Gambler And Race Horse Owner Had Promised To Surrender.
(Bow wasn't Lost only a little confused on the appearance date.)
(Undated)
McQuillen Freed On $15, 000 Bond Bow Wow Charged With Violation Of Drug Act
(Undated.)
Bow Wow McQuillen Placed On Trial For Narcotics Violation.
-----------
Race Horse Owner Hears Informer Testify To Morphine Purchase.
1932 Post)
As if Bow didn't have enough trouble with all those narcotic charges and other charges everybody was throwing at him, we mustn't forget he had other business enterprises going on too.
Kelley Kidnap Case Suspects Trapped In Gang Roundup
----------
Ten Arrested as Chicago Detectives Illinois State Police and Sheriff's Men
Swoop Down on Flat.
----------
Machine Guns Surround Den.
----------
Bow Wow McQuillen, Former Owner of Mounds Among Six Rushed North Hour After
Capture.
(Former owner? Ho, Ho, Ho. He never gave up ownership of the Mounds until the fifties.)
Six men, including notorious gangsters and gunmen sought as suspects in the $1, 000, 000 robbery at the First National Bank at Lincoln, Nebraska in 1929 and in the three recent kidnapping cases, one of which is that of Dr I.D. Kelley of St Louis. (The newspapers don't always get it right either. We already know the Banker claimed over 2.7 million.) The other two kidnappings were of:
Fred J. Blumer Monroe, Wisconsin a brewer and James Hackett Blue Island, Illinois a gambler.
Page 35
(1932 Phone Garfield 1212.)
McQuillen Denies Sale Of Morphine To Federal Agent
----------
Gambler Says He was Elsewhere On Dates Of Alleged Transactions.
(1932)
COURT CROWD CHEERS MCQUILLEN ACQUITTAL IN DRUG SALE CASE
Jury Refuses To Believe Narcotic Informer, One Juror Says.
William Patrick (Bow Wow) McQuillen, gambler, race horse owner and part owner of the Mounds Club, was acquitted in Federal Judge Davis' court yesterday afternoon of violation of the narcotics act.
The verdict provoked a noisy demonstration from about fifty men and women, friends of McQuillen. They cheered clapped and stamped their feet. Judge Davis quieted the demonstration with a stern threat of contempt for those who did not preserve the decorum of the courtroom.
McQuillen's friends followed as he left the courtroom, however, and tried to swing him triumphantly to their shoulders. He modestly put their efforts aside, and they all clattered down the stairs at his heels.
Note:
How could you not love this St Louis Robin Hood who had just persevered and had been unjustly accused of making half of St Louis, Dope Fiends? And why did those narcotics agents disturb his well being out in Valley Park? No wonder he retired in the fifties, who could stand such pressure while all along being so innocent? And those spectators, what can you say about them, they were like a Pride of Irish Lions at a Wildebeest feast. They Loved Bow, that Irish Imp.
The story goes on:
Henry Sterwaski attendant in a filling station, where the transactions took place, who was a co-defendant with McQuillen, was also acquitted. The jury was back in only one hour forty-five minutes. They later said they did not believe the testimony of the informer, Earl Smith, who was an ex-convict.
The trial lasted three days. The Feds charged that McQuillen accepted money from Smith last summer for five ounces of Morphine valued at $500.00 McQuillen claimed to be at his country place on the Meramec at Fern Glen Acres when these transactions were taking place.
Assistant US Attorney Arthur A. Hapke Charged that the "defense had set up a fanciful story that McQuillen was framed by the government."
It is impossible, Hapke charged, to enforce the narcotics laws without the use of informers.
Note:
All along I have been way too tough on uncle Bow: I now see that there was a low down dirty conspiracy to get my uncle and my dearly departed grandfather, Henry James McQuillen, who had only departed just two months previous. Could we have been wrong, could uncle Bow and grand Dad have been running a general store?
Was that place over on Cass Avenue really a speakeasy and dope distribution point? Could the Federal people have been so unjust and uninterested to truly investigate the truth and find these appearing innocent men truly, INNOCENT?
Nah, they were Irish.
(Undated Globe. I Kind of like this one too.)
Police Find Liquor In McQuillen's Car.
----------
Chauffeur For Mound's Country Club Partner Arrested.
This item refers to a stop by police because they recognized Bow's car.
(Profiling?) There was a gallon of Moonshine in it and the guy driving was Edward Makwa. They were stopped at Union and Delmar in a Lincoln coupe. (Bow did love those Lincolns.) The article finishs by saying: "Makwa was held for Federal authorities. He is now at liberty on a $20, 000 bond on a narcotic case."
In event of conviction, maximum punishment under the charges, is five years and $10, 000 fine on the transportation charge, $500 for possession and two years and $10, 000 on the conspiracy count. McQuillen declined to discuss the charges.
(Notice that "Makwa" doesn't really have an Irish ring to it, but "McQuillen" does? Yuh just can't beat the luck of the Irish.)
By 1934 our Fun Loving Irishmen were starting to wear out their welcome in St Louis and East St Louis and the Police were starting to "Tire" chasing them "here and there," and so were the Federal people. So being knights of the Public trust, the Federal people tried one of those famous 'End arounds" that brother Henry was so famous for. But, Bow being Bow, he had a few counter plays himself.
(1934)
Bow Wow McQuillen Confesses $4572 Judgment
----------
Tax Suit By Government is Filed on 1927-1928 Income of Alleged Gambler.
Notice that those Federal folks couldn't decide whether Bow was a gambler or only an alleged gambler? How could they win if they couldn't make up their minds? They knew they were dealing with an Irishman.
(1934 A little later.)
Mounds Club Operator Admits $4572 Judgment.
This item appeared just as Bow was getting back from one of those famous trips to New Orleans, but this time he made very sure his back pocket was fully protected.
(1934 Still Later.)
William McQuillen--And Bondsman Sued
----------
US Attempting To Collect $14, 500 Judgment For Back Taxes.
Now here's where the Federal people started giving themselves some big headaches. Everyone knows it hurts an Irishman to give money for frivolous causes but Bow was not a stingy man, he didn't mind donating if the government needed some cash to hold them over and he probably wouldn't have complained if they wanted to use the money for a bit of Irish whiskey. But damn it, when they started asking for more, this was just too much for Bow, he decided not to give them any. An ancient Philosopher once said, "A Greedy man is a Tragedy to behold." That's how Bow saw them.
Bow had a good friend over there in East St Louis named W. K. Harrington who sold Mules for a living over there at the National Stockyards and WK had posted Bond for Bow in his hour of need.
When Bow decided those Federal guys wanted too much money, what with their psychedelic accounting methods, he wasn't about to give them money for such things as late payments, interest, and some other obscure charges. Bow must have been thinking they reminded him of the Tax Collectors from the "Hagar the Horrible" comic strip, dressed in Black Hoods and carrying a battle Ax. So like every other good American, Bow refused to pay.
But those sneaky Feds had old WK to fall back on. They decided if that hard headed Irishman wouldn't pay they'd just go ahead and collect from Bow's buddy, WK Harrington, the Mule Dealer. But WK told them to go "Pick their Nose." He wasn't going to pay either. Then the Feds didn't know what to do next. But they would find out later.
Note:
Actually the government started after Bow and Henry back in 1931 for unpaid taxes with a bill for $1, 189.00 which shocked them but they would have paid, just to get the feds off their backs.
Then the Feds increased it the following year to $4, 572.00 and still Bow would have paid it, Henry was gone by this time.
But when in 1934 it was again increased to $14, 500, and included the Mule dealer Bow had, had enough.
What the Feds finally did it appears is they forgot it. There are no records of Bow ever paying those penalties or taxes.
Things started quieting down for Bow in 1934 because we don't hear from him much from 1934 until a little later. It must have been because he finally got a grand niece that year. My sister Sharon was born March 5, 1934, followed by a brother born, June 15, 1935. I thought it would be nice to kind of, "drop in."
Before we leave the decade of the thirties to talk about another St Louis boy from the Kerry Patch, I need to give a little back ground on Alphonsus Capone.
Page 36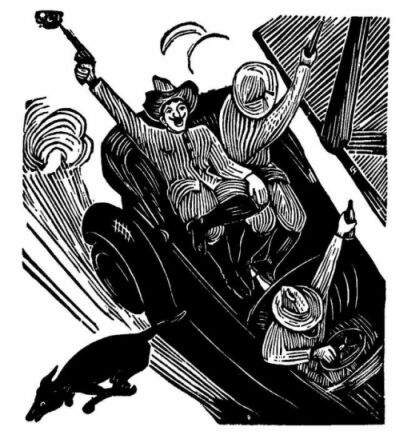 Before we leave the decade of the thirties to talk about another St Louis boy from the Kerry Patch, I need to give a little back ground on Alphonsus Capone.
Al got in trouble with the boys in New York because of his rowdy ways and they decided to hide him away out in Chicago, and it turned out to be a pretty good move on their part.
----------
I wish I could claim all this info as being mine but I had a little help from a ton of other researchers and must admit a small amount belongs to others.
But as, by now, you know I am related to Henry and Bow Wow McQuillen, and they're the ones who taught me to steal.
Alphonsus (Scar Face) Capone
Capone was born on January 17, 1899, in Brooklyn, New York. Baptized
"Alphonsus Capone," I was surprised that he was three years younger than Bow and five years younger than Henry.
While working at an Inn, Capone received his infamous facial scars and the resulting nickname "Scarface" when he insulted a patron and was attacked by her brother.
In 1918, Capone met an Irish girl named Mary "Mae" Coughlin at a dance. On December 4, 1918, Mae gave birth to their son, Albert "Sonny" Francis. Capone and Mae married that year on December 30.
After Capone hospitalized a rival gang member, Yale sent him to Chicago to wait until things cooled off. Capone arrived in Chicago in 1919 and moved his family into a house at 7244 South Prairie Avenue.
When his boss Torrio was shot by rival gang members and consequently decided to leave Chicago, Capone inherited the "outfit" and became boss. The outfit's men liked, trusted, and obeyed Capone, calling him "The Big Fellow." He quickly proved that he was even better at organization than Torrio, syndicating and expanding the city's vice industry between 1925 and 1930. Capone controlled speakeasies, bookie joints, gambling houses, brothels, horse and race tracks, nightclubs, distilleries and breweries at a reported income of $100,000,000 a year. He even acquired a sizable interest in the largest cleaning and dyeing plant chain in Chicago.
Capone's most notorious killing was the St. Valentine's Day Massacre. On February 14, 1929, four Capone men entered a garage at 2122 N. Clark Street. The building was the main liquor headquarters of bootlegger George "Bugs" Moran's North Side gang. Because two of Capone's men were dressed as police, the seven men in the garage thought it was a police raid.
Although Capone ordered dozens of deaths and even killed with his own hands, he often treated people fairly and generously. He was equally known for his violent temper and for his strong sense of loyalty and honor. He was the first to open soup kitchens after the 1929 stock market crash and he ordered merchants to give clothes and food to the needy at his expense.
-----
This paragraph is the purpose for what comes next in the saga.
-----
In 1931, Capone was indicted for income tax evasion for the years 1925-29. He was also charged with the misdemeanor of failing to file tax returns for the years 1928 and 1929. The government charged that Capone owed $215,080.48 in taxes from his gambling profits. A third indictment was added, charging Capone with conspiracy to violate Prohibition laws from 1922-31. Capone pleaded guilty to all three charges in the belief that he would be able to plea bargain.
The jury found Capone not guilty on eighteen of the twenty-three counts. Judge Wilkerson sentenced him to a total of ten years in federal prison and one year in the county jail. In addition, Capone had to serve an earlier six-month contempt of court sentence for failing to appear in court. The fines were a cumulative $50,000 and Capone had to pay the prosecution costs of $7,692.29.
In May 1932, Capone was sent to Atlanta, the toughest of the federal prisons, to begin his eleven-year sentence. Even in prison Capone took control, obtaining special privileges from the authorities such as furnishing his cell with a mirror, typewriter, rugs, and a set of the Encyclopedia Britannica. Because word spread that Capone had taken over in Atlanta, he was sent to Alcatraz. There were no other outfit members in Alcatraz, and security was so tight that he had no knowledge of the outside world. He was unable to control anyone or anything and could not buy influence or friends. In an attempt to earn time off for good behavior, Capone became the ideal prisoner and refused to participate in prisoner rebellions or strikes.
While at Alcatraz, he exhibited signs of syphilitic dementia. Capone spent the rest of his felony sentence in the hospital. On January 6, 1939, his prison term expired and he was transferred to Terminal Island, a Federal Correctional Institution in California, to serve his one-year misdemeanor sentence. He was finally released on November 16, 1939, but still had to pay fines and court costs of $37,617.51.
After his release, Capone spent a short time in the hospital. He returned to his home in Palm Island where the rest of his life was relaxed and quiet. His mind and body continued to deteriorate so that he could no longer run the outfit. On January 21, 1947, he had an apoplectic stroke that was probably unrelated to his syphilis. He regained consciousness and began to improve until pneumonia set in on January 24. He died the next day from cardiac arrest.
----------
If you think this biography is long you should see what I left out. This is to set the stage for a guy from the "Kerry Patch," a St Louis boy by the name of William (Willie) Heeney.And make no mistake, Will was a sneaky Irishman with a penchant for secrecy. Case in point is his obituary that reads: (And keep in mind this is the aftermath.)
Post Dispatch Sep. 14, 1951
"Willie" Heeney Dies, Capone Man, Former St Louisian.
St Louisian William (Willie Heeney) born 1888, former member of the Chicago Capone Syndicate, died yesterday of throat cancer. The former St Louis pick pocket went to Chicago and achieved the "distinction" of being labeled Public enemy No. 7 at one time. On his death he was reported to have been the gambling boss of Cicero, Chicago suburb. He was 63 years old.
He was an associate of Paul Ricca, Louis Campagna, Charles Gioe and Philip D'Andrea, convicted Capone gangsters whose easy paroles from 10-year federal prison sentences resulted in a congressional investigation. Heeney's name figured in the investigation when he was described as a go between in some of the financial transactions said to have resulted in the paroles. Pick pocket? Said to have been . . .? After all he was Irish. Will Heeney was smart enough to not get caught by the St Louis and Chicago Police. He too had the luck of the Irish.
Page 37
And likewise when Bow visited our home in 1943 a strange thing happened that my mother would absolutely not discuss. I also know that none of Bow Wow's sisters ever collected a nickle from Social security and all three lived to a ripe old age. The last one died in 1979 at age 93. She's buried at Calvary too.
But, we were talking about Willie Heeney. I only have four news stories on Willie but they really crack me up because the news media never really got a grip on Will. I've already said he was a sneaky Irishman.
(Feb 1, 1947 Globe. Condensed.)
Bev Brown Reported To Have Sold Out
----------
Hoodlums From Old Egan Gang Muscle Into News Service.
(This story has to do with the Capone gang wanting a piece of the telephone racing wire service owned by Bev Brown and Clarence (Gully) Owen in St Louis. And the news people still don't have it quite right about Willie. It starts:
Head man in the Capone gang, which is composed largely of the followers of the late Al Capone, now is Willie Heeney, notorious Chicago gangster, who got his start as a petty criminal in St Louis years ago, it was learned.
Working the St Louis area for Heeney is a group which includes David M. (Chippy) Robinson, Steve Ryan, Louis (Red) Smith, and Frank (cotton) Eppelsheimer, all former members of Egan's Rats. Frank (Buster) Wortman, East St Louis racketeer and muscle man and Elmer Dowling, notorious police character and Wortmans body guard.
(Then the story goes on to tell about all the moves the Capone mob was making to take over East St Louis.)
And all this time you ask, Where is that sneaky Irishman Willie? He was vacationing down in Hot Springs, Arkansas not bothering any one. How could he help all those rough looking guys that just happened to drop in, you know how those newspaper people are. "And lord love a duck," the news people kept calling them, "Henchmen."
Poor Will, "What's a Henchman?"
(Feb 3, 1947. Globe. Way Condensed.)
Chief Orders All Gangsters Jailed On Sight.
----------
O'Connell Moves To Balk Open War Over Race Handbooks.
("Holy Shades of the 30s Batman, the Sheriff is still trying to run those gunslingers out of St Louis.")
In an effort to halt gangland warfare here before it gets started, chief of police Jeremiah O'Connell issued an "arrest on sight" order yesterday for all notorious underworld characters including members of the Capone and Shelton gangs seeking to control the handbook racing business here. The chief's instructions to his men were "to stay on top of the situation." (But don't get any PooPoo on your clean uniforms.)
And "Ol Bev Brown" wasn't stupid, he joined the boys from, "Chi."
The rest of the story goes on to tell about Bev and Clarence's past sins.
July 16, 1947. Globe. (Way Way condensed.)
Capone Mob Seizing Choice East Side Juke Box Trade.
----------
( Here is the real Belly Buster. By now Willie had decided that these idiots who were writing all these stories were Irish. "Because," the opening description of him says:
"The campaign is being directed by "Will Heeney" former St Louis hoodlum who developed into one of Chicago's most notoriuous gangsters, and now leads the Chicago Capone gang."
And finally Will gained "respectability" as not a St Louis Pick Pocket, but as a true " St Louis Hoodlum of the first Rank."
And Where was Willie? He gave up in disgust and went on home to Chicago, but those boys down in East St Louis started calling him "Boss."
Note:
In fact, maybe it was Willie who led Bow Wow to Stray, he was older by eight years.
Yes Sir, The twenties and thirties were "Lively."
Page 38
Yes Sir, The twenties and thirties were "Lively."
But then came the forties and our country was at "War." It all started December 7, 1941.
And you know what those Irishman from the Patch and those Italians from "Little Italy" did? They didn't quit, but they kind of got quiet. They all got hit in the butt with a bout of patriotism. Don't be mistaken, they made plenty of money on the war but it was as if they were suffering like the rest of us and there were incidents where every once in a while one of them stepped up to the plate and did something decent.
The most publicized event was donated by a guy in New York by the name of Lucky Luciano. This event didn't come to light until way after the war when he was being deported for one of those Italian things. When he was the boss of the Mafia.
During an exaltation of American patriotism Lucky helped with the invasion of Italy. He must have figured those @#$%$#@ Italians over there are ruining our thing over here, can't leave those folks for a minute without them causing trouble, especially uncle Vito, and forget that guy Mussolini. To make a long story short, Lucky must have gotten a little too Italian after the war and uncle Sam deported him. But they did tell him Thanks.
And then 1943 rolled around when my sister Sharon was nine, I was eight and my brother Gary wasn't even a gleam in Ralph JR's eye for another two years yet. We were living at 4478 Vista down near Kingshighway and Manchester and renting the house from a very astute bank and realty company. To an eight year old boy and nine year old girl this was a magical awe inspiring place to go with mom. Mom always warned that we were to be quiet and proper and if we weren't we were in for some evil times when we got home. But mom's threat would never have worked without a little help from a briber who sat behind a desk over there in the corner all by himself. When this briber saw us coming he would motion us to come over and would ask us if we had been good since he saw us last. When we swore, "oh yes, even the angles come to our house," he would give Sharon and me a brand new shiny penny.
This information is probably not earth shaking to the ordinary citizen walking down the street, but can you imagine discovering 59 years later that Gary Stoltmans father and an uncle opened that bank in 1902, before going next door and starting a real estate business too? The Manchester bank building still stands on Manchester kind of diagonal across the street from White Castle on Vandeventer but it sure doesn't look as dignified now as it did then. It's my opinion that that terrific briber may have been Gary's uncle, you just never know where those Stoltmans are going to show up. Fact is, he's up in New Jersey right now.
I just today received this email from Gary and I'm going to let him give you a history on the Manchester Bank.
The original Manchester Bank building was at 4003 and sometimes listed as 4005 Chouteau depending on the year. Manchester Bank built a bigger office building a few doors west on Chouteau in 1903-4 and my grandfather, B.H., moved his R.E Co. into the original bank building. He had been located at 1015 Old Manchester Rd.(then an extension of Market St., now known as Vandeventer).
In 1912 it showed as 4003 but by ca. 1918 it was listed as 4005 again. I have a picture ca. 1918 but showing the building as 4005 (lots of patriotic bunting, also the last "N" of Stoltmann was dropped then. (I'm assuming it was during WWI). In my short memory, it was always 4003.
The NW corner of Vandeventer at Chouteau was not squared, as I remember, and the RE Co. (original bank bldg.) was almost on the "corner." You'd probably remember this. It was almost directly across the street from White Castle - and just a bit west. The bank was a few yards further west from there on the same side (north) on Chouteau.
Sharon and I were having a great time one day, with me singing "Chalking Around the Mountain" and Sharon singing, "Mom he's singing that fat song again." Well, Florence was starting to get fed up with our singing and funning and was starting to suggest we both go out to play, when a knock came on the front door. There stood a stranger we had never seen before in a gray hat with a most friendly smile. When Mom saw that stranger there was no more discussion with Sharon or me, she grabbed both of us by the ear at the same time, one handed and told us, "dears go out and play." I still can't figure out how she managed to grab both of our ears at the same time with one hand. But out the door we went.
What I didn't know then, but do now, is I am the grandson of Henry James, and the grand nephew of Bow Wow McQuillen. What Florence wasn't expecting was the "end around" I pulled and shot back in the back door. (You see, those "end a rounds" were in the blood.) I barged in and asked that kindly looking stranger if Sharon and I could sit in the rumble seat of his car. And the very kindly looking man said, "Yes you can."
Again what I didn't know then but found out fifty-nine years later was, "That Was Our Uncle Bow Wow McQuillen." And that tight lipped Florence didn't even give us a clue.
For all Sharon and I knew he could have been an insurance agent or a rent collector, but we sure had a great time in that rumble seat dreaming of all the far away places we could have traveled too. Maplewood, The Mississippi river, Downtown St Louis, there was no end to the exotic places we dreamed of. And amid all this dreaming we discussed the funny looking gray hat he was wearing, we both agreed it was "Funny looking." It matched exactly the color of that gray Lincoln Coupe the stranger was driving.
About a half hour later, not even time for a cup of coffee, the stranger left. We were more than ever convinced he was an insurance agent. (In 2001 Bow's son Billy gave me a picture of him and then I knew who our visitor was, it was Bow in the same hat.)
Then about a week later the strangest thing happened. Sharon and I were out playing and it was getting time to go home for lunch. Off we went and when we got home there in our living room stood a magnificent, shiny, brand new, up right player piano. Just put a piano roll in and start pumping the pedals and you could hear all those old beautiful songs. But then we got the biggest, best, most terrific surprise of our lives. Florence knew how to play the piano without those paper rolls. Boy, was our house loaded with song. Whenever I asked her if she would play my favorite song she would always decline until one day Sharon was over playing at Alice Molhorn,s house and Mom swung into "Chalking around the mountain" and even she agreed, that was the most fun packed day she and I ever had together we laughed all day, even after hearing Boyo, our neighbor's dog, got run over. And Sharon never found out Mom knew that song.
The mystery was, where in the hell did that piano come from? Florence would never tell and Ralph JR wouldn't have dared tell either.
Page 39
The forties were tough on St Louis and across the country but another mystery was, not many people were working yet, but somehow my Dad, Ralph Jr, seemed to always come up with a job over in East St Louis when we needed the basics to survive. Why, How, Who?
How did dad find Bozo my favorite dog, a Boston Bull Dog, over in the Granite City jailhouse? Not the dog pound, the jail. Bozo wouldn't stay home over there and was always getting arrested and put in jail. He became famous with the East St Louis police, almost as famous as Bow Wow. But unlike Bow everyone loved Bozo. Finally they got tired of him and before they could take him for a ride, they gave him to dad. I loved that dog even though he was the toughest Dude in the Valley and the most meddlesome, he whipped everything from all the Shepherds to all the wolfhounds to everything else on four feet even those wearing eye patches, then threw in a few junk yard dogs just to stay in shape. He embarrassed me with all that ruckus he caused daily, especially that time he whipped Mrs LaPorte's poodle. "Wow!" Was she mad.
Bozo's demise came peacefully in 1954 at the age of sixteen when he just went to sleep, probably dreaming of those glory days when he was munching on some junk yard dog.
The reason I mention Bozo is because there were two things we had to give up in 1945 when we moved into the Clinton Peabody projects. He was one, and the other was that beautiful piano. The rule at Clinton Peabody was, "No Pets." The piano had to go because it wouldn't fit through our apartment door and anyway we lived on the second and third floors.
There has always been a misconception in St Louis about the Clinton Peabody projects. People seem to think they were a crime ridden neighborhood that produced nothing but criminals by the dozens and woes by the hundreds, this is just not true. Although I do admit to a rather sneaky group of shoplifters living up the street, Jimmy Michaels lounge across Chouteau and those rowdy Leisures with the car bombs that lived two blocks west a couple of streets with their junk yard and towing service. But they weren't from the projects.
The story is; the projects were built in the 1940s specifically for the families of the American Soldier who was away fighting in World War-Two, pure and simple. Not only families from St Louis lived there but many families from across the state and even families from Illinois lived there. These were families aching from loss, loss of a husband and father, lonely families just waiting to resume a normal life when dad got home. Some of the kindnesses I witnessed in those projects I have never seen repeated anywhere else. Those waiting women were supportive, self sacrificing, kind to each other, helpful in time of need, generous to a fault and private with their tears. (And there were many tears.) But they could be explosive too. Noisy disruptive kids, broken windows during a street baseball game, lack of maintenance on housing, and their favorite pet peeve was the police chasing a kid who had been seen vandalizing an apartment porch or climbing on a roof or some other equally horrifying something. Then the neighborhood resembled an attack on Beirut, those women were protective and not only of their own kids. Yep, it wasn't all peaches and cream. But then these were the war years and everyone was suffering across the country. That is everyone but us kids who were like those Irishmen over in the Kerry Patch who laughed as if we lived in houses with Marble walls. Hee, Hee, Hee, there weren't any men at home to dust off some very needy back pockets.
Being a "bright and sprightly kid" myself, I felt Ralph had already attended to my back pocket enough before he left, but "whooee," some of those other kids could have sure used some attention.
It wasn't until after the war was over and the men started coming home that the complexion of the hood started changing. We saw an influx of men with families move in that had just returned from around the world and these men had something that the government had given them as a thank you. It was called the GI bill of rights. These men were serious about becoming a dentist, business man, accountant, doctor, lawyer, welder, electrician, chiropractor or whatever they wanted to be. I look back today and wonder, how could these students study with a bunch of noisy rowdy kids like us yelling and shouting outside their windows and not go nutty. It must have been because they loved us, or maybe they all came back shell shocked.
Then the sixties arrived and things really started to get tough and we all moved out. Today, It is what It is. But in the forties and fifties the projects were a grand and noble experiment that worked for us.
1943. That was the year Ralph W. Brasher Jr started coming unglued. There were strange reports of misconduct coming from here and there, about some mysterious fishing trips, over night squirrel hunts and other overnighters and Florence wasn't one to say, "Sure, Honey! I'd be happy to discuss the state of our relationship." No sir, she'd say, "Forget Monday night football, eat this," then promptly place a pot of hot spaghetti on top of his hair. I kind of thought they looked neat, those red wiggles down his back and stomach, but he was an adult and didn't agree with me.
Then it was 1944 and the arguments increased between Florence and Ralph and Ralph tried one of those sneaky and famous "end arounds" that were so popular. He decided to run Florence's train right up a side track. He decided to use a little local coloring as camouflage to confound Florence and her suspicions. What Ralph didn't know was that "end arounds" only worked for the Irish and he wasn't Irish.
Ralph had gone to work for the Small Arms Plant, met a woman and started a risky affair with a young lady whose husband drove a truck but there was a voice coming from East St Louis that kept saying, " I don't like the way you are treating my niece." It seemed that the voice kept getting louder as fall approached and Ralph started becoming uncomfortable with the volume of that voice. So Ralph came up with his not so successful "end around" play.
Ralph had a nine year old son that was perfect camouflage for his end around. Hey, a guys night out was just the thing to keep that kid from wondering to far astray. So off we went every Tuesday evening. We went to the Art Museum, Jefferson Memorial, The Jewel Box and other locations that always seemed to be connected to Forrest Park. And what a grand time we had. And we always had this nice lady with us. But, my very favorite place was Art Hill above the boat lake. That's where I always got to smoke dads pipe.
The evening I got to meet this nice friend of Ralph's I was sworn on a double humped, shining, crossed finger, heart covered, solemn promise to never tell Florence about Lois. When asked if I swore to these manly doings I raised my right hand in the cub scouts gesture and swore eternal silence. After all I had that pipe in my mouth.
Nine years old and there I was all grown up smoking that pipe like any other grown up and by July I wasn't even turning midnight green anymore and had stopped puking shortly after that.
What a picnic, but one evening in the fall Ralph left the kid at home to attend a very important union meeting and the vilest storm hit that we had ever seen. That storm was like something out of the movie, "Moses." It rained and thundered and the lightning crashed constantly. Finally Florence started worrying about Ralph and decided that he was dead, hit by a bolt of lightening.
Well I knew better, I knew he was perfectly safe but I was sworn to secrecy, I had given the cub scout pledge. But Florence finally wore me down. (She WAS my mama.) To comfort her I finally spoke up, "don't worry Mom dad's probably over at Lois's house." It was the only time in my life I was able to compare silence to thunder and I can testify that silence can be much louder than silence. In the sweetest voice I had ever heard from Florence she said, " Tell me dear, who is Lois?" After I had explained who dad's new friend was, Florence thought it would be great to go on an adventure.
That night was the only night in memory that Sharon and I got to sleep over at a friend's house in the middle of the night. The next morning when Sharon and I got home Ralph was sporting a very large shiner under his left eye. I thought, maybe he was in more danger from that storm than I had thought. Good thing I had confided in Florence, she must have gone out and saved him just before he was killed by lightening if he had gotten no more than a black eye. That evening when Ralph managed to corner me alone and reminded me I had sworn a blood oath never to talk about his friend, I was ready. "No dad, I didn't say a word. I'll bet mom had a private detective like Sam Spade following you. You could even get on a street car and never know you were being followed by the guy in the overcoat sitting at the back of the car." I somehow got the impression Ralph wasn't buying that, but it was only an impression. He didn't say a word.
The following week Elmer Reilly came back into our lives. Remember him? He was the beat cop who grabbed the window peeper. I think it was Ralph's idea to remain safe from some obscure uncle, that he should join the police force. But Ralph wasn't completely out of luck yet. All that fine work Elmer had done on Ralph with his recruiting talk went to waste. The following week Ralph got word that the army was interested in employing him and wanted him to drop by for a physical exam.
Ralph had volunteered unbeknownst to Florence or Elmer or Ralph Sr, two weeks earlier. Much to Ralph's delight he was called to duty that November and never came back, except for visits.
Page 40
How in the hell can you live with an Irishwoman who has an obscure uncle? Especially one who can black your eye when you're only fooling around. Nothing serious, You Know?
But the obscure uncle was having his problems too while gainingrespectability. Black marketeering was bringing in some pretty good money butBow had other loads to carry too. He still had a club to worry about running and those other gambling places in the St Louis area had to make payments to Chicago by this time. A fun loving gent by the funny sounding name of "Buster" was starting to become very popular around 1946 and was starting to insist that some of his friends in Chicago were suggesting the gamblers in the area should start donating some of their easy gotten gains and of course there was only one fellow in the neighborhood who was qualified to faithfully collect all this money. His name was "Bow Wow." Talk about funny sounding names, "Shoosh!"
But this wasn't just any job, this was an important position that required a title. The folks of Illinois being very wise decided they needed a, "Lottery Agent." It must have been because there was a Lot of money involved. The Post Dispatch carefully and in great detail explained the whole thing.
(Thursday September 12, 1946)
Bow Wow Photo in Post-Dispatch
This news item will be condensed.)
Capone Gangmen Muscle In On Big Gambling Takes On The East Side.
----------
Skim Off $60, 000 in Six Months--Collections Split as Tax Ruse--Politicians and Others Cut in On Gains.
(And like good newsmen all over the world they got it wrong again. Al Capone by 1946 was being eaten up by his social disease, syphilis, and was sitting at home in Florida with his eyes rolling and tongue hanging out. But our home town boy Will Heeney wasn't. He was up there in Chicago barking out the plays to his two favorite Kerry Patchers, Buster Wortman and Bow Wow McQuillen. Two fine running backs from the old hood. (By this time they were not Capone Gangmen, they were Heeney Hiesters.)
The Capone gang of Chicago has muscled into East St Louis gambling operations, skimming off more than sixty thousand dollars from the gamblers profits in one six month period, the Post Dispatch has learned today. These are the same Chicago hoods that visited Pioneer News Service last week, demanding to be cut in on the profits of that racing news venture. The Chicago syndicate uses two St Louis area men as collection agents. The take is split for purposes of reporting income taxes to avoid the upper brackets.
One of the agents is J. J. "Dang Dang" Finnegan. He is associated with Willie Heeney from Cicero, notorious gangster who was once labeled public enemy number seven. His profit is 5 per cent. A second agent is cut in for 10 percent. this was worth $35, 000, both agents are well paid. But the bulk goes to the Chicago mob.
(Some one should have helped this reporter with his math because .10 X 60, 000 does not equal $35, 000. It equals $6, 000. But who am I to talk with a grandfather that did some funny mathematics of his own.)
Then the article goes on to list the folks who were only doing their duty with the internal revenue service and attempted to show where all the money went.
"Dang Dang Lifted $16,000
The other mysterious agent $35,000
W. R. "Fuzz" Haeffner, politician $28,200
J. C. Effinger, inspector on board of Levees $28,200
John Akin, Superintendent of Streets $15,000
Vic Doyle, owner of club $50,000
"Frenchie" Savard, ESTL politician $30,000
E. Fischman $10,000
John Gleason, STL gambler $10,000
"Yammie" Fischman, STL and ESTL gambler $20,000
Harry Hamer, Yammie's bro. in law $16,000
Ed Pohlman liquor wholesaler got $15,000
Some of Pohlman's employee's split $6,400
A local handbook operator, $7,500
Frank Savaski, Slot machine repairer and floor sweeper $30,000
What About Bow? $15,000
Now, I could be wrong, but I think the total should have been $332, 300 and here our reporter was saying, " Skim Off $60, 000 In Six Months." Where do you think all that extra money came from? (Wouldn't Henry have loved these accounting methods?"
Syndicate collection agent "Bow Wow" McQuillen widely known gambler, now retired, whose participation largely is nominal, spends most of his time quietly in a lodge on the Meramec River at Drake, Missouri.
The article goes on to talk about what they think is going on in St Louis and finishes with this:
Frank "Buster" Wortman was seen in Chicago last week working with Capone gangsters, planning on taking over the Race Wire Service in the St Louis area. The Post Dispatch learned today he was in the company of Tommy Whalen, another St Louis hoodlum.
Both Wortman and Whalen had returned to the St Louis area yesterday, however, they attended yesterdays racing program at Fairmont Park.
Note:
The strange thing about this article is that I wasn't sure if I was expected to be outraged, wait for a donation from our boys from the Patch or start a citizens committee for the betterment of St Louis. I finally decided that it was a slow news day in St Louis September 12, 1946. But there is a mighty fine picture of Bow in his nice gray hat.
Some other Headlines that day.
Truman Orders Effort To End Ship Strike Today.
Ros-a-Lou Bra $2.00
2-Way Stretch $2.98
Angel Jr. Bra $1.75
Cardinals Win
| | | | | | | | | | | | | |
| --- | --- | --- | --- | --- | --- | --- | --- | --- | --- | --- | --- | --- |
| | 1 | 2 | 3 | 4 | 5 | 6 | 7 | 8 | 9 | T | H | E |
| Cardinals | 5 | 0 | 1 | 0 | 0 | 0 | 0 | 4 | 0 | 10 | 14 | 1 |
| Brooklyn | 0 | 2 | 0 | 0 | 0 | 0 | 0 | 0 | 0 | 2 | 5 | 2 |
3 Movie Theaters Boost Prices For Adults 5 to 10 cents
Some Others May Follow Lead of Ambassador, Fox and Missouri.
New York--Boy Falls From 3D Floor Due to Tiff With Sister.
Topples from ledge trying to reach bathroom girl had locked.
( Wow! and I thought I had trouble with my sister Sharon.)
Record Canned Fruit Output In Prospect, Lower Prices.
Judges Rescind Their Approval of Ex-Bookie As Deputy Sheriff.
Meat in Storage Now Estimated At 5, 000, 000 LBS 2-Week Supply.
I Know Bow would have not minded having his picture above that second headline up there. He was a devil.
Page 41
The Epitaph for William Patrick (Bow Wow) McQuillen's Gambling Days.
Bow's Epitaph may have been written November 5, 1956 by a Globe Democrat writer with this article:
Ax For The Gamblers.
A thick folder of news clippings in the morgue of the Globe Democrat tells the story of the plush gambling joint, now known as Club Preview but known earlier as the Mounds Country Club. The history of this Madison County gambling resort goes back to 1930s and beyond. That was the era when Bill "Bow Wow" McQuillen, was co-owner of the club.
It was Bow who boasted of ganglands power in Madison County. "You don't even have to be registered over here to vote," he bragged. "And believe me, we don't have any trouble getting the man we want for Sheriff."
The Mounds Club reaped a fat harvest in its time. Today Buster Wortman is supposed to be wearing Bow Wow's shoes as owner of the Casino. This week Illinois state police pulled a surprise raid but a doorman was able to push a buzzer to alert everyone inside before they could break the door down. There were many gambling devices but no evidence of money or chips.
Madison County sheriff Ogle raised a rumpus about State police raiding in his county. In reply Superintendent Brown of the state police said his men stepped in only after the local authorities had ignored his complaints that gambling was going on in the Club.
Big time gambling is not a harmless pastime like a friendly game of penny ante poker. On the contrary, it is a mainstay of organized crime--and the other lawlessness, violence and corruption that go hand in hand with gangdom.
Madison county residents deserve better than to be saddled with this blight for 25 long years.
----------
READ THE LAST TWO PARAGRAPHS AGAIN AND THEN GET IN TOUCH WITH THE ILLINOIS STATE POLICE, QUICK, PLEASE. THE INDIANS DOWN HERE IN NEW MEXICO ARE HOLDING US HOSTAGE WITH THEIR CASINOS.
And the violence is tremendous to behold down here. Every time I go gambling and come home after loosing only a few dollars, Josephine gets violent. Why sometimes I actually have to sneak out of the house after she is safely tucked in bed. Terrible violence and I'm sick of it. And there are others caught up in this needless violence. "Oh, Woe is me."
I wish I could end the Saga on a happy and final note, but I can't. There is a lot more that I can't get my hands on yet. The ending is Happy, I think, but the finality is not there. Those folks down on the corner of 12th and Market over there on the Northeast corner won't send copies of Bow's divorce from his first wife. The younger sister-in-law and Abbie tell the same story about it, but does Abbie's version "Shine." Then there is a whole lot more on the parties at Bow's resort on the Meramec, where the young lady got hung on the deer antlers. Great stories. Threats of killing, hidden money, missing wives, bound women a veritable treasure of information. But they will just have to wait until the proof arrives.
I know Abbie wouldn't want me too. She had a lot to say about our St Louis politicians back in the good old days and wasn't very impressed. She told this story about one of our groups from City Hall who was out visiting Bow when the police were looking for him around the time of that narcotics thing.
Bow had a bunch of those people from City Hall coming out and told me I was supposed to keep every bodies glass filled and to kind of pick up and clean up when the party got rolling in the big room. I always liked to go out there along that river because it was so quiet, at least until those damn politicians from the city showed up, then it became a zoo. It was OK until the third or fourth drink, then a girl wasn't safe what with their always trying to lift some ones skirt. They acted like a bunch of idjits.
That afternoon I was setting up the bar and getting ready for them because they were due any minute, when all of a sudden I had to pee. Then I heard them coming and I figured I better hurry or I wouldn't be here when they walked in. Well I knew the bathroom upstairs was too far to go so I figured that broom closet over there in the corner would have a bucket so I hurried over there and sure enough there was a bucket in there.
My goodness the relief was wonderful, but somehow when I tried to stand up I couldn't get that bucket off my bottom. Right about then I heard all those dopes coming in the room and I heard Bow say, "where's Abbie?" Well, I knew where I was but I sure wasn't going to tell them I was in the broom closet with a bucket stuck to my bottom. No twenty year old girl would. I decided I would just wait them out.
Finally, I swear it seemed like four hours later, it finally got quiet in there and I thought, Ah Ha, now that they're gone I'll sneak out to the garage and find a claw hammer or a pry bar and get that damn thing unstuck and besides I was wearing a long skirt. I opened the door a crack and took a look and sure enough no one was in sight. So I took off running and ran smack into the damn mayor. They had all been in a corner looking at a big plan to build something Bow was going to build. And do you know what that idjit Bow said when he saw me? Abbie, "Why have you got that Thunder Bucket On Your Bottom?" And wouldn't you know it, when I took a deep breath that damn bucket turned loose and spilled all over the floor. I admit their laughter ran me out of the room but as far as I know Bow had to live with that stain forever. I went home. Funny though, they never stopped calling me, "Thunder and Lightening." They thought they were so funny.
I'm going to have to shut the Saga off here because all the info isn't here yet, but I'm a wee bit Irish myself and its always been hard to quit in the middle of something. But before the end I'll leave you with a couple of thoughts.
Can you imagine what a great life I would have had if Florence had not been so tight lipped? If she had only told me about uncle Bow and his friends? Just think of how many people I could have had killed:
1. That bully on Elliot street when I was only four who peed in my face and my older sister blacked his eye, she was Irish too.
2. Mr Block who spanked my bottom in the third grade just because I lifted Lorraine's skirt and exposed her underwear.
3. Misters Hertzog and Schultz who beat my butt in the basement when I was in the fifth grade for a heck of a dream I had in class and offered to share with Stella. Damn narrow minded people.
4. Then the preacher who told my granny I had a pocket full of worms that day in Sunday school. (I was going fishing that afternoon, where else would you carry worms?)
5. And that guy I couldn't hit because he was so damn fast in the sixth grade.
6. Mrs Hankey my seventh grade teacher who flunked me that year, boy would that have been supreme.
7. The drill sergeants in the army were so numerous they would have had to draft a whole neighborhood to replace all those guys.
8. And finally, a guy who is still available and I might still give some consideration too, our governor who gave us Indian gambling and is trying to legalize Pot.
Yes Sir, if Florence had only not been so tight lipped I could have loaded the Streets, Alleys and parks with dead bodies of some terrible people. Oh well, you can't have everything in life your own way.
----------
As everyone can see, during the Saga, I've been pretty hard on my Irish Relatives but I have to ask: Have you ever been to an Irish wake or party where the folks you find there are friendly, warm, caring, loving, nostalgic, mostly Irish Catholic, and yes, rowdy, probably drunk, and loud; you know the kind of party I mean, the kind where not everyone is "All Irish" but has that one drop of Irish blood that allows them to wear the green patch on St Patrick's day.
Well you know what? We don't care how much Irish blood anyone has, not even if they have none at all: WE LOVE YOU ALL.